US Senate 2014: The Preacher is Coming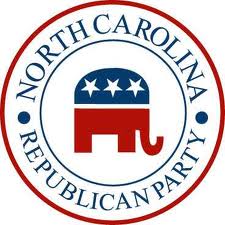 Word is out on the street that Charlotte area pastor — and Southern Baptist Convention player — Mark Harris will formally announce his campaign for US Senate on October 2.   The political newcomer hit a bump in the road in July when his newly-hired political director, Tea Party leader Tracey Bengtson, unexpectedly resigned.  But all indications are that Harris is back — and his campaign has the fingerprints of Robin Hayes, Thom Tillis, and quite possibly the NRSC (National Republican Senatorial Comiittee)  on it.
Georgia political consultant Tom Perdue — who counts among his clients former congressman,former NCGOP chairman and Tillis ally Robin Hayes —  has signed on to the Harris effort.  Some of my inside-the-beltway readers tell me that Alabama GOP political director John Kay is being imported into The Tar Heel State to help run the Harris campaign.
Why Alabama, you ask. My DC folks suggest that we look no further than NRSC operative Michael Joffrion, whose territory includes North Carolina.  Joffrion represented the Romney campaign in Raleigh while Hayes was chairing the NCGOP.  That gave him the opportunity to get to know a lot of the NCGOP establishment.  Get this — Joffrion is ALSO a former political director for the Alabama GOP. ( It sounds like somebody gave Team Harris a good recommendation for Kay.)
These are all quite unusual moves for someone trying to portray himself as a grassroots Tea Party type leader.  A friend of this site — with tons of experience in DC and Raleigh watching and participating in campaigns — tossed in his two cents:
"This is clearly a divide-and-conquer strategy.  Splitting conservatives to benefit Tillis in the primary.  It's interesting that Harris is already aiming so much of his criticism at Greg Brannon, who appears to be the favorite of Tea Partiers.Harris has been bending over backwards to portray Brannon to fellow pastors and other church figures as an opponent of traditional marriage and family values.  I think anyone who checks out Brannon's work and campaign web sites, and talks to him, can easily dismiss that as nonsense.

Who knows if Harris knows he's being used.  But his campaign is clearly not configured for a win.  It's styled to divide the Tea Partiers, and put them at each other's throats, while Tillis cleans up with all of the other voters."
Once Harris announces, that formally expands the GOP field to THREE.  Recently, some radio and TV ads promoting state Senate president pro tem Phil Berger have hit the airwaves — fueling speculation he might make this thing a foursome.  My sources tell me that the ad campaign — centered mainly in markets serving the 6th congressional district — is meant to aid the future political aspirations of the senator's son, a prosecutor in Rockingham County.