Two Worth Keeping: Jones and Meadows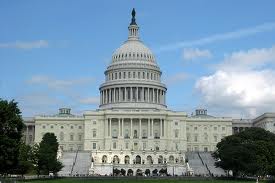 NC-03's Walter Jones has been around a long time — marching to the beat of a different drummer.  He was a right-leaning Democrat in the state legislature.  As a Republican member of Congress, he's irritated the party's establishment by sticking to his guns on limited government and thumbing his nose at their efforts to pretend-conservatism. (Like slightly  cutting the rate of growth in food stamp spending, and trumpeting it as a major conservative assault on the welfare state.) 
As the son of a now-retired career military officer,  I've gotten a little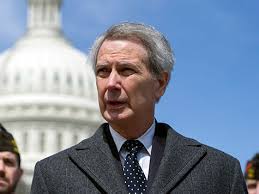 irritated at some of Jones' stands on defense and foreign policy issues.  But he's done yeoman's work on the fight against amnesty,  ObamaCare and other budget-busting spending.  (I also disagree with him on his vote FOR Dodd-Frank.  I agree with Jones that the pandering to Wall Street by the crowd in DC is disgusting and harmful to our economy.  But Dodd-Frank has done more harm than good.) 
I am not a big fan of people spending decades on Capitol Hill.  But if you're going to retire someone, be careful about who you replace them with.  I am a bit concerned about primary challenger Taylor Griffin.  He has slim ties to the district and appears to have been parachuted into the district by special interests seeking vengeance against Jones.  All kinds of Wall Street insiders and groups seeking to keep Israel on DC's gravy train are lining up behind Griffin with a bunch of cash.  
Griffin paints himself as a bright-eyed bushy-tailed do-gooder seeking to serve his state and his country. But reports are surfacing that paint Griffin as comparable to Leonardo DiCaprio's character in 'The Wolf of Wall Street':
[…]

Several outlets, such as Bloomberg News, have reported that Griffin's candidacy is being heavily promoted by the financial industry. JP Morgan Chase, Bank of America, Wells Fargo and other banks helped fuel the $114,000 fundraising haul Griffin reported in his first campaign disclosure report. Earlier this week, a Super PACfinanced in part by hedge fund titan Paul Singer went on air with a negative ad against Jones.

What hasn't been reported, however, is that Griffin himself is a longtime political consultant for the biggest predators of Wall Street.

Republic Report has obtained a disclosure report that shows that Griffin's client list reads like a who's who of financial interests that have preyed upon North Carolina families for short term gain.

Griffin, whose career includes a stint on the the Bush election campaign team and Treasury Department, is a co-founder of Hamilton Place Strategies, a "policy and public affairs" firm that boasts of its team of former government officials. Like many companies that work to influence policy within the Beltway on behalf of corporate interests, Hamilton Place Strategies does not register under the Lobbying Disclosure Act, though it advertises its ability to shape the regulatory environment. The company, which specializes in public relations, is located a stone's throw from K Street and the White House in a corridor of Washington favored by many influence peddlers.

[…]

Griffin's client list has never before been reported. But a mandatory candidate filing, disclosed by the House Clerk last week, opens a window into his business operation.

Griffin worked for Lender Processing Services Inc. (LPS), the infamous company that forged foreclosure documents on behalf of the big banks. In a practice that became known as "robo-signing," LPS createdover "1 million fraudulently signed and notarized mortgage-related documents with property recorders' offices throughout the United States." Citigroup, Bank of America, Wells Fargo, JPMorgan Chase and Ally Financial allegedly used robo-signing to engage in unlawful foreclosures. The robo-signing tactics were reportedly used extensively in North Carolina.

Though Griffin revealed his LPS work on his disclosure form, he also refused to list other clients, noting that "certain confidential clients are not reported due to terms of agreement into at the time services were retained." But public statements from his company, including from Tony Fratto, another co-founder of Hamilton Place Strategies, shows the firm has been working for Magnetar Capital, a hedge fundfamous for helping helping inflate the housing bubble that led to the 2008 financial crisis.

[…]

Another Griffin client, according to his ethics form, is an interest group that is actively lobbying to hike property insurance rates on North Carolina families, including those in the Outer Bankers region Griffin hopes to represent.

Griffin works for the Property Casualty Insurers Association of America, a trade association for property insurers. This year, the PCIAA promoted a state property insurance hike as high as 35 percent on homeowners in North Carolina beach communities. In Washington, the PCIAA's team of ten registered lobbyistsworked to oppose the Homeowner Flood Insurance Affordability Act, recently passed legislation designed to "freeze premium increases on most homes governed by flood-insurance rate maps."

As the Charlotte Observer reported, without this legislation, some coastal families faced flood insurance rate hikes from $850 a year now to as high as $21,000.

[…]
It can be argued that Walter Jones has been in DC too long.  But this is not the way to retire him.  He's done some important work sticking it to folks in DC who have turned a deaf ear to a frustrated Middle America.  Our advice here is to stick with Walter Jones for two more years.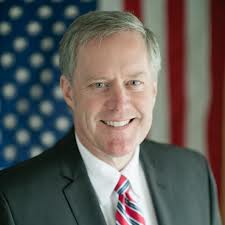 NC-11's Mark Meadows has been a true breath of fresh air.  He came right out of the gate during his 2012 primary race ticking off the lefties — suggesting things like sending BarryO back  home to Kenya.  He stood with  Ted Cruz to fight the good fight on defunding ObamaCare.  
FreedomWorks has given him some kudos as well as some respectable ratings for his voting record.
Meadows has no primary opposition, but two Democrats are slugging it out for the dubious honor of opposing him in November.  Republicans in the 11th district have a good thing going.  Meadows has a good thing going.  Let's hope he remembers why he was sent to DC, and keeps fighting the good fight.  Stick with Mark Meadows in May and November.