The Pinehurst Hot Mess: Some quality time with 'Parachute Pat'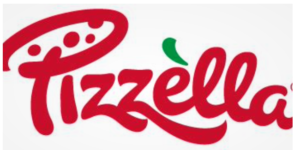 The Bond villains populating Old Town's so-called 'Friday Group' did a masterful job in 2021 of importing DC influence-peddler Patrick Pizzella into Moore County just in time to get elected THAT same year to the Pinehurst Village Council.
If you're looking for a little entertainment / amusement, you ought to check out the biography on Pizzella for Mayor 2023 website:
Patrick Pizzella and his wife Mary Joy (MJ) have been homeowners in Pinehurst since 2012. His love for Pinehurst started in the 1990's when he began regular golf trips with friends to the area. These years of visits confirmed his belief that one day he would live and be active in the Pinehurst community.

In 2021 Pizzella was elected to be a member of the Pinehurst Village Council and was subsequently selected as Mayor Pro Tem by the Council. [….]
Translation:  The Pizzellas bought a vacation place here in 2012.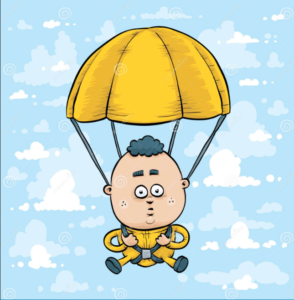 'Parachute Pat' registered to vote in North Carolina in March 2021.  He ran for council in November 2021, and – unbelievably – won. Two years later, with very slim ties to the community, he's running for mayor.
During the 2021 council campaign, a number of Pizzella's social media accounts IDed his home address as being in Alexandria, Virginia.  That's right.  While he's running for Pinehurst Council, his home address is IDed all over the place as Alexandria, Virginia.
MORE:
[…] Pizzella's professional career includes 28 years in the Federal government and 13 years in the non-profit and private sector. In 2021 he was appointed to the Board of Directors of the Leadership Institute and to the Board of Directors of the Job Creators Network. […]
The stuff he's counting as "non-profit" and "private sector" is LOBBYING.  The record indicates he bounced back and forth between federal bureaucracy appointments and stints lobbying the people he used to work with in the government.   The Leadership Institute and The Job Creators Network are both political organizations.
MORE:
[…] Pizzella recently served as Deputy Secretary of the U.S. Department of Labor (DOL) in Washington, DC from 2018—2021. President Donald J. Trump nominated him to serve as Deputy Secretary and the U.S. Senate confirmed Pizzella on April 12, 2018. Pizzella served as Acting U.S. Secretary of Labor from July 20, 2019, until September 27, 2019.[…]
Pizella got to be "acting" secretary thanks to the actual secretary leaving office due to scandal.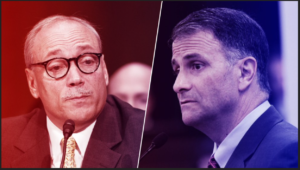 Pizzella attempted to become "actual" secretary, but failed to get confirmed thanks significantly to his professional relationship with notorious, scandal-ridden uber-lobbyist Jack Abramoff.  (Hmm.  DC got queasy over his ties to Abramoff, among other things.  Yet, he's A-OK for Pinehurst?)
MORE:
[…] Prior to joining the FLRA, Pizzella was Principal at Patrick Pizzella LLC.[…]
For about $100, YOU TOO can be a principal in an LLC.  All you need is access to NC Secretary of State Elaine Marshall's website.
MORE:
[…] Previously, he worked at Preston Gates Ellis & Rouvelas Meeds LLP as a Government Affairs Counselor from 1998 to 2001.[…]
I've found no evidence that Pizzella is a lawyer.  A 'Government Affairs Counselor' is a fancy name for a LOBBYIST.
MORE:
[…]Mr. Pizzella is a member of Sacred Heart Catholic Church and the Pizzella's are active members of The Village Chapel.[…]

A simultaneous member of TWO different churches in the same locale?  How does that happen? One might see this as an appalling bit of political pandering.