The best government money can buy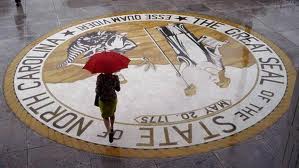 Erick Erickson, over at RedState wrote something really profound the other day: "If Democrats in control of government is more of a  problem to you than government itself, then YOU are the problem."
Western North Carolina-based citizen-journalist Nicole Revels has put together one heck of a documentary detailing efforts by bureaucrats and bought-and-paid for politicians to snuff out an industry here in North Carolina that is as old as the state itself. Her film details how federal and state regulators are partnering with politicians and a powerful special interest group to squeeze the life out of the Tar Heel state's commercial fishing industry.
The bureaucrats' modus operandi:   How does the attack on the industry work?  Federal and state regulators declare certain species  as"game fish," which means that they cannot be caught and sold by commercial fisherman using trawlers and nets.  Keep adding species to the game fish category, and you shrink the potential population of fish these commercial fishing folks can catch to put money in their pockets and feed their families.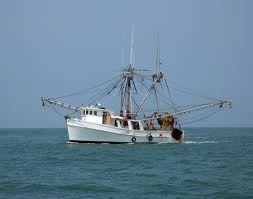 Allegations are made that certain species need to be protected from the commercial fishermen because they are "endangered."  FIshermen speaking on camera say they are seeing bountiful supplies of fish that have been declared "endangered" by government regulators. (Regulations forbid them from even collecting dead "endangered fish" and selling them.)
What methodology is being used by  bureaucrats to determine whether a fish is "endangered"? Revels' film features copies of emails between various fisheries officials — who toss out arbitrary figures and then VOTE on which one will be used as a benchmark in their endangered species analyses.
Revels' film notes that the limits on domestic commercial fishing have forced restaurants and groceries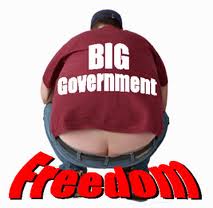 to turn to foreign suppliers to meet the demand for seafood.  The documentary points out that the rise in seafood imports is a boon for the fisheries bureaucrats — they get their funding from tariffs assessed on seafood imports. 
The Special Interest Group: The Coastal Conservation Association (CCA) is the driving force behind the effort to squeeze the commercial fishermen.  The group, claiming to represent the interests of game fishermen, suggest that commercial fishing is limiting the potential for game fishing tourism along the North Carolina coast. (No evidence is offered up to support that claim.) 
CCA — according to Revels — was founded by a member of Exxon's founding family.  In other words, it has deep pockets.  The group has convinced Republican leaders like George W. Bush, Rick Perry of Texas, and Bobby Jindal of Louisiana to go along with their agenda to limit commercial fishing.
CCA has aggressively pushed fisheries legislation in the General Assembly as an "economic development" matter.
Bought-and-paid for pols:   Revels' film suggests that CCA "hired away" former state House speaker Harold Brubaker (R-Asheboro) from the General Assembly in 2012 to start pushing its concerns at the state level.  (Brubaker resigned his seat in 2012 — shortly after winning reelection — to get a lobbying practice started. )
The documentary features an excerpt from CCA's Spring 2013 newsletter:
[…] House speaker Thom Tillis (Mecklenburg) has directed Representative Tom Murry (Wake) and Representative Tim Moffitt (Buncombe) to lead the game fish efforts in the North Carolina House.  Through their leadership, we have been contacting both House and Senate members to gauge their support and enlist bill sponsors in both chambers. CCA-NC is encouraged by the support we are receiving, especially in the House. We recognize that the Senate will prove more challenging as there are some senators who have expressed support for the commercial fishing industry on this issue. However, we are working with several members of that body to make sure we will be ready to proceed." […]
Rep. Murry, of Wake County, can be seen in Revels' video offering up government money to the fishermen as some kind of compensation for the damage to their livelihoods that may be caused by further game fish legislation.  The 2013 push for game fish legislation died in a House committee — after a long, loud public outcry at the grassroots level.
After CCA's bill was killed in the House, Gov. Pat McCrory made several appointments to the state fisheries regulatory commission that gave CCA a working majority in the crafting of fishing regulations.  McCrory's appointments give CCA room to turn the screws on commercial fishing further without having to go through the General Assembly.
How is it that a legislative majority — made up of members of the alleged conservative party — finds itself working in concert with regulators and special interest groups to stomp the life out of entrepreneurs on the coast?  There may be new hands on the gavels in the legislative building, but special interest MONEY still talks as loud as it ever has. 
If you thought it was only Democrats who partnered with job-killers, Revels' film will really open your eyes.  The debate this election year is not about Republicans vs. Democrats.  It's about freedom vs. statism.