Steinburg: No comment on my b-ball deal. (On my opponent? SURE.)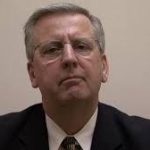 Stein-ball a/k/a The Steinburg Invitational has finally caught the interest of Bob Steinburg's Democrat opponent in November:
Cole Phelps, the Democratic candidate in state Senate District 1, criticized his Republican opponent, Bob Steinburg, on Saturday for seeking and receiving a $50,000 sports marketing contract from Currituck County, describing the contract as "wrong."

Phelps, speaking at a Democratic Party picnic at Waterfront Park, said near the end of his speech that he needed to address "the elephant in the room" and talk about "this thing that's going on in Currituck County with my opponent." 

Phelps, a Washington County commissioner, was referring to a $50,000 contract Steinburg, a state lawmaker from Chowan County, signed with Currituck County in December 2017 to have his private sports marketing company, the WolfeStein Group, promote and market a men's college basketball tournament the county is sponsoring in November. The "visitcurrituckobx.com Battle in the Blue Ridge" will be held in Asheville the weekend after Thanksgiving. 

[…] 

Steinburg has strongly rejected any suggestion of impropriety or a quid pro quo with the deal, given he asked one of the counties he represents in the state House to contract with him. Being a state lawmaker is a part-time job and lawmakers are allowed to hold other jobs, he has said.[…]
But it's NOT okay to conduct private business with state resources.  Steinburg admitted in one of the emails we published earlier that he met with Asheville officials about the tournament in his legislative offices.
MORE: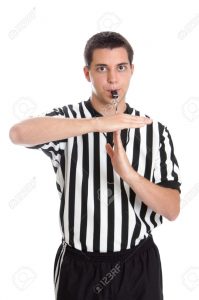 […] Steinburg has also said he cleared the potential arrangement with state ethics officials before approaching Currituck.[….]
He keeps saying that.  The drivebys regurgitate it.  But earlier reporting by the drivebys revealed that the state ethics office DID NOT RECALL discussing this with Steinburg.  Steinburg COULD kill off a lot of this talk by producing some kind of documentation from the state blessing his basketball deal with Currituck from an ethics standpoint.  But he has not.  And it doesn't sound like he plans to.
The drivebys need to ask for some kind of documentation of this alleged approval.
MORE:
[…] Phelps, however, said he questions the contract. He also claimed on Saturday that voters in the 1st Senate District are questioning it as well.   

"There's not a day that goes by that I don't hear about it when I'm on the campaign trail," he said.

"It needs to be called out because it's wrong," Phelps continued. "And what makes it wrong is that this is a contract that he entered into behind closed doors with the manager in Currituck County — and took $50,000 from the taxpayers of Currituck County."

Phelps noted that Steinburg secured passage of a couple of bills in the General Assembly for Currituck.

"So, Pasquotank County, I ask you, what is the price for legislation? Twenty-five thousand dollars per bill?" he asked.[…]
Neither the Steinburg campaign nor Currituck officials have explained how the Steinburg deal got an exemption from the regulation requiring all tourism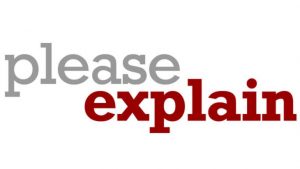 money be spent within the county.  I am sure it helped having his best buddy Bobby Hanig in a key-decision making role in the awarding of tourism money. 
It's also quite unusual to offer a no-bid contract to someone with no experience in the service being sought.  Steinburg admitted in his early pitches to Asheville and Currituck that this was his rookie venture into basketball promotion.
It's also unusual to pay a contractor his entire fee before the work is completely finished.  The tournament does not happen until November, but Steinburg got paid in full at the beginning of 2018.  (And there wasn't much going on in terms of promotion until our website started poking around.)
Of course, Steinburg took a break from his Bible-thumping to return to the nasty modus operandi he and his cronies practiced so well in the primary and previous elections:
[…] Steinburg, reached Sunday afternoon, declined to respond to Phelps' characterization of his company's contract with Currituck.  

"I will have no further comment on these ridiculous, unfounded and absolutely absurd categorizations of my involvement with the www.visitcurrituckobx.com 'Battle in the Blue Ridge Basketball Tournament,'" he said.
Unfounded?  There are lots of questions about this deal arising from his own email conversations with Asheville officials.
MORE:
[…] As for Phelps, Steinburg said, "What voters need to know about Cole Phelps is he's a tax-raiser and a gun-grabber. Just ask the NRA." […]
There we go.  That's the Bob we all know and, um. "love."
MORE:
[…] During his speech on Saturday, Phelps said he doesn't want to talk about Steinburg because he wants to run an issue-driven campaign. However, he said his opponent is claiming he wants to take away citizens' guns when nothing could be further from the truth.

Phelps drew laughs from the audience when he said, "My grandfather and my father have enough guns that if I want guns, I can go to the house and get guns."