Sources: New congressional maps to stand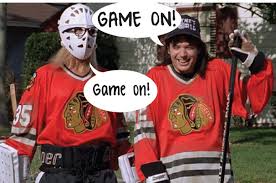 I am hearing that we will get word today or early next week that the new congressional districts in North Carolina HAVE BEEN blessed by the federal judges who struck down the current configuration of the districts.
The new set of maps creates 13 nicer, neater more compact districts for the Tar Heel state.  It also brings about radical changes for at least FOUR existing districts and their US House representatives:  Alma Adams (D-12), Robert Pittenger (R-9), George Holding (R-13) and Renee Ellmers (R-2).  The new district configuration puts the districts represented by Adams and Holding roughly 100 miles away from the legislators's residences.  Adams has indicated she will move from Greensboro to Charlotte so she can run for reelection to her seat.
Pittenger's new district takes him from parts of Mecklenburg County all the way along the border with South Carolina to the Fayetteville area. His current district is pretty well contained to the Charlotte area.
Holding now lives in the 4th district which is represented by David Price (D).  Holding has indicated he will primary Ellmers in the new 2nd district — which includes many of the communities Holding represented prior to this re-map.