The ConnectNC campaign — Illegal ????
That's what some legal experts are suggesting in the wake of the truth-mangling pro-bond campaign's success on Tuesday.  Nick Ochsner of Charlote's WBTV, apparently the only driveby still doing real journalism, has the low-down: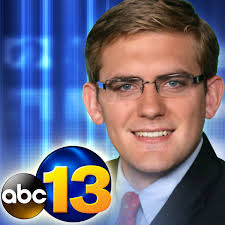 Governor Pat McCrory, some North Carolina state universities and the state's community college system may have violated state laws prohibiting public funds and resources from being used to promote a bond referendum, some legal experts say.

On Tuesday, voters approved a $2 billion bond measure aimed at funding building and infrastructure projects at public universities, community colleges, state parks and public sewer systems across the state.

The measure, dubbed the Connect NC bond, was first proposed by McCrory last year and was later approved for a referendum vote by the legislature.[..] 

Under state law, public officials cannot use state funds or resources to urge voters to vote for or against a referendum.

Chapter 126-13 of the North Carolina General Statutes prohibits any state employee subject to the North Carolina Human Resources Act or temporary employee from using "the authority of his position, or utilize State funds, supplies or vehicles to secure support for or oppose any candidate, party, or issue in an election involving candidates for office or party nominations, or affect the results thereof."

Frayda Bluestein, Professor of Law and Government at the UNC School of Government explained that, while public officials are prohibited from using state resources to promote a bond one way or another, they are allowed to use state resources to educate the public about the bond.

"Public funds can't be used to try to persuade folks," Bluestein explained. "But there is an element of it that says if the information is informational and provides information in a neutral fashion, public funds can be used for that purpose."

That law was underscored by a ruling from the North Carolina Court of Appeals handed down in 2002 in the lawsuit Dollar v. Town of Cary.

In that case, now-State Representative Nelson Dollar (R-Wake) filed a lawsuit against the Town of Cary over the town council's appropriation of public money to advocate for the election of candidates with a certain viewpoint.

"Where the advertising, however, is designed to promote a viewpoint or an issue in order to influence an election, it is impermissible," the Court ruled.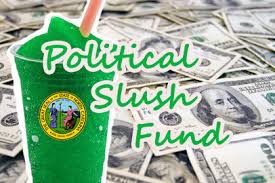 Aaah, Nelson Dollar.  The irony here is absolutely rich.  
Earlier, we followed the lead of anti-bond activist Nicole Revels in highlighting the use of "institutional," non-foundation funds by various public campuses across the state to fund the pro-bond PR blitz. For public schools, "institutional funds" ARE tax dollars. 
Ochsner reported that $525,000 in "institutional funds" went into the pro-bond campaign treasury.  Here is a list. 
On video, Ochsner encounters Gov. Pat McCrory and asks him about the language in his press release, touting his travels around the state "to make the case for the bond" — and how that may or may not comply with the law AND the court's ruling.  Here's what Gov. Pat had to say (on video):
"I was educating. I think you're stretching the facts, buddy. I was educating the public as governor of North Carolina and I was proud to do that. […]  I think I've made my case to you.  I know you're desperate for ratings at BT."
Ochsner reported that there IS precedent for public votes like this to be overturned if it is proven that public funds were used improperly or illegally during the election.
I talked with a long-time political player on Blount AND Jones Street about how all of this is going to work, now that ConnectNC has passed.  Here's what my source told me:
:"Oh, this money will be used to keep contributors and various politicians in line for the governor in the run up to the November election. That's why it was so important to get it on the primary ballot. Want to get that project financed?  Want to get the work related to that project? Cough up some cash to the McCrory campaign. Get on board the governor's re-election campaign. If McCrory goes down in November, the legislature will simply pick up where McCrory left off.  It's leverage.  My and your money will be used as political leverage."