Sizing up the Post-Thom era on Jones Street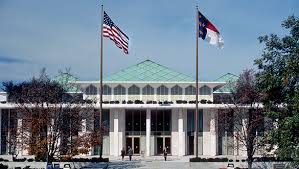 Now that it's clear that Mr. Big Boy Pants is headed to DC, it's time to start sizing up the battle to fill the leadership void at the top of the state House food chain.
State Rep. Justin Burr has just thrown his hat into the ring for the speaker's post. But I think the real fight comes down to TWO: Reps. Leo Daughtry (R-Johnston) and Tim Moore (R-Cleveland).  Insiders tell me that Daughtry has raised and distributed a hellacious amount of money for the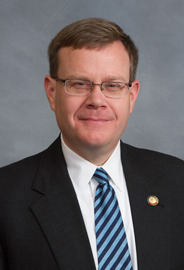 House caucus.  He is responsible for an awful lot of cash that went into campaign coffers for the recently-completed successful Republican defense of the House.  In the NCGA — like in Congress — money talks.  LOUD.  (I think it was very telling that the big NCGOP GOTV rally right before the big November vote was held in Daughtry's political "back yard.")
Though, I am hearing that Tim Moore is one to watch as well.  He has also handed out a lot of campaign cash to his GOP colleagues.  But he apparently got a leg up on Daughtry by complementing his checks with some actual sweat equity.  Sources tell me Moore was all over the state putting out signs and knocking on doors for his colleagues.  The money is great. But to physically get out there and work alongside your colleagues battling for survival?  People don't forget that. 
Moore, while serving as Rules Committee chairman, was a top ally of speaker Thom Tillis.
As far as grassroots folks are concerned, there is nothing to get excited about with any of these three.  We called out Moore a while back for taking state economic development money to renovate his law office.  Former state Rep. Robert Brawley publicly called out Burr over a House bill that awarded a monopoly on bail bondsmen training to a group headed by Burr's father. 
Daughtry should be scoring points with me — given that former state Rep. Richard Morgan has hated his guts FOREVER.  The prospect of Daughtry becoming speaker in 2002 reportedly led Morgan to forming his illicit alliance with Jim Black.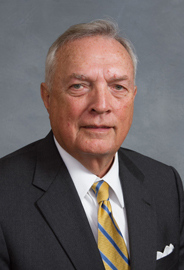 Back in 1996, when I was still a drive-by, I covered a story about a Johnston County political activist accused of using government funds — slated for low income housing — to build and maintain her rather comfortable, upscale residence.  As the case moved into the judicial system, we found that her lawyer was none other than ol' Leo himself.  The House Republicans regularly railed against government waste and over regulation.  And here was one of their leaders providing aid and comfort to someone clearly gaming the system.
When all is said and done, I think it is likely we will be talking about either a Speaker Moore or Speaker Daughtry when the new session gets gaveled in. Even though there will be a change in personnel at the top, the prospect for monkey business in the House is as high as ever.
I've heard some talk about possibly reforming House rules so that a lot of the power currently held by the speaker is transferred to the majority caucus.  How serious of a campaign is there to accomplish that?  Who knows. 
What I do know is that we need to keep on keeping a sharp eye on these people.