Property rights, economic development questions for Southern Pines, Pinehurst councils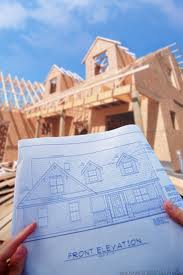 There was an interesting line in a recent Pilot story about Pinehurst's new budget:
[…] Another $252,000 is in the budget for the construction of Spur Road, which would serve the new brewery that is proposed to be located in the Old Steam Plant. […]
Interesting. When I initially wrote about the village council breaking their necks to get tax money to subsidize Railhouse Brewery's plan to move from Aberdeen to the location of the old resort steam plant, I had village hall sources SWEARING to me that this road to be constructed is NOT exclusively for the brewery.  They told me it was a construction project that had LONG been part of the NewCore development plan.
If you look at the conceptual drawing for the proposed Pinehurst location for Railhouse Brewery, you'll see that this "road" will be little more than a service driveway and parking lot for the craft brewery / bar / restaurant.
 (Never mind that Railhouse Brewery is being represented before the village by the SAME GUY who ran a PAC promoting the eventually-successful 2011 candidacies of Mayor Nancy Fiorillo, and council members Mark Parson and John Cashion.  In addition to obtaining tax money for the project, the village has also waived signage ordinances for it.  
Any other businesses in Pinehurst EVER get a signage  waiver or a quarter million in tax dollars to improve your property? ) 
Did The Pilot mischaracterize this project?  (Quite possible, given their history.) Or did the truth accidentally slip out?
Let's move over to Southern Pines — where the council has been talking with the owners of Pine Needles about potential commercial development of some of their property:
Tony Grausso, co-owner of Seagrove Candle Company and a founder of the Broad Street Merchant Community, said after the meeting that he hopes the town council "will see the wisdom" in requiring any future developer to undertake an economic impact study before breaking ground.

"Ideally, the study would be funded by the developer," Grausso said. "I would hope that any development would complement the Broad Street commercial district."
Hopefully, Southern Pines leaders are not taking THIS proposal seriously. Grausso's idea would be an excellent method for chasing new business prospects away.   It is not  one business owner's responsibility to protect the economic  interests of other business owners.  Requiring an economic impact study — financed by developers — is an unreasonable demand that should be shot down quickly.  Read On: 
In 2007, the same tract between U.S. 1 and Camp Easter Road was slated to become Pine Needles Village, a mixed-use development that became so controversial that it affected the outcome of that year's election. Pine Needles Village was voted down by the council shortly thereafter.

Mayor David McNeill told Miller that the current council wants to work with the family moving forward.

"We want a plan that will benefit all," McNeill said before turning to the merchants in attendance and adding, "I hope that we have a win-win situation here. It's very vital that we continue to draw people to this area to further stimulate our economy."

Council member Mike Fields said the Bell family was not "proposing anything drastic."

"I think the community will be well-served by what you're proposing," Fields said, "if we can get the right mix of uses."

Council member Fred Walden, who voted for Pine Needles Village, said he liked the potential mix this time.

"I think there should be some commercial and retail, but I think it should not threaten the merchants in downtown Southern Pines," Walden said.
Again, it is NOT the council's job to rate each and every project based on their personal preferences — like Roger Ebert rating movies.   It's their job to pass ordinances to protect community interests, and then ensure they are being enforced fairly.  Decisions / votes need to be made based on what's in writing in the town's official documents — not on individual members' personal opinions.
Besides — who says new business is a threat?  Competition is an important component of capitalism that makes entities with good business models BETTER, and sometimes kills off weak businesses.
Drug stores and car dealerships regularly set up shop across — or down — the street from each other.  These businesses see close proximity to competitors as a good thing.