Campaign 2012: crotch-punching returning to center-stage?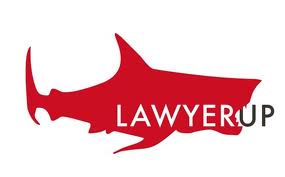 This year's gubernatorial campaign is looking more and more like an economic stimulus program for members of the state bar association.
We've got the Pat McCrory campaign retaining lawyers to go after a Democrat PAC and WTVD NewsChannel11.  We've got the Democrat PAC — led by attorney and Richard Morgan protegé Michael Weisel — returning fire in the legal arena.  Now, it appears the "alleged victim" in the reported gay sex harassment scandal at NC Democrat HQ has retained counsel:
An attorney for a former state Democratic Party staffer is considering a lawsuit against the party and its controversial chairman as the fallout continues from an alleged sexual harassment scandal.

Kieran Shanahan, a high-profile Raleigh attorney, sent a letter to Chairman David Parker on Tuesday asking him to preserve all records related to Adriadn Ortega's employment and complaints of sexual harassment from former Executive Director Jay Parmley. The notice is often a precursor to a lawsuit. 

"Sometimes someone thinks certain information hurts them and they begin to destroy it," said Shanahan in an interview Wednesday, explaining the letter.

Shanahan said he anticipates filing a legal action contending that Parker made defamatory comments about Ortega and the party violated a confidentiality and nondisparagement agreement as part of a financial settlement in which the party paid Ortega roughly $10,000 to end a federal discrimination complaint about sexual harassment. 

"Based on the results of our investigation to date, Adriadn Ortega is a victim of defamation, breach of contract and other potential actions … " Shanahan wrote in the letter, first reported by WRAL-TV.

Parmley fired Ortega in November weeks after he complained to him about his inappropriate sexual advances. Parmley resigned but said he didn't do anything wrong. Parker defended Parmley in a now-infamous press conference. He announced he would step aside, as requested by the governor and prominent Democrats, but later retook the party's helm at a dramatic and heated state party meeting.

Shanahan is a former state Republican Party finance chairman and Raleigh city councilman who served as a top supporter for Newt Gingrich's presidential campaign in North Carolina. He is currently in Greensboro attending the John Edwards campaign finance trial and serving as a legal commentator. His firm, the Shanahan Law Group, is currently the attorney for the N.C. Republican Party.

Shanahan told Dome that Ortega, a former low-level staffer, came to him for representation. He called Ortega a good worker and his firing "is not how we do things in American business."

Parker has said there was cause for Ortega's firing but declined to give a rationale. The state party declined to comment on the letter.