Poll: Election day drama in NC-09?
From running his mouth about efforts to kill ObamaCare,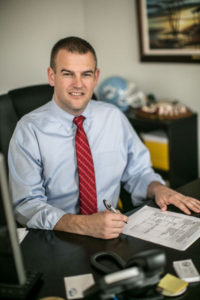 to being praised by amnesty supporters, to being probed by the FBI and IRS, Robert Pittenger has had an interesting few years.
He's gone from what looked — pre-redistricting lawsuit — like a  runaway renomination to his seat in the 9th to a new district configuration with a lot of new voters and territory and a competitive three-way primary.  He's facing off on Tuesday against Charlotte pastor Mark Harris and former Union County commissioner Todd Johnson.
Well, we've obtained some internal polling from the Johnson campaign suggesting that   Pittenger's prospects for returning to DC for two more years are far from certain.
(The poll of 300 likely Republican primary voters in the Ninth Congressional District was commissioned by Todd Johnson for Congress and was conducted on May 27, 2016 via live telephone interviews by Statewide Survey Research.  It has a margin of error of plus or minus 5.7%.)
That's a huge MOE, FWIW. 
Likely GOP primary voters were asked for whom they would vote if the Republican Primary were held today.  31% said they would vote for Johnson or were leaning toward Johnson.  27% responded that they would vote for Congressman Robert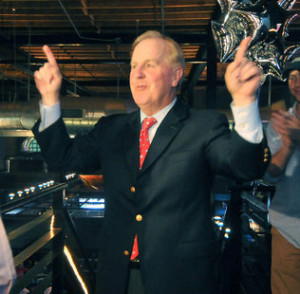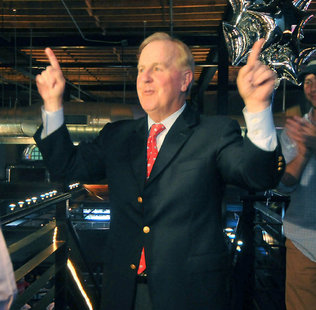 Pittenger or were leaning toward Pittenger.  23% stated that they were supporting or leaning toward Rev. Mark Harris.
In the same poll, Johnson's favorability / unfavorability ratings were also significantly better than Pittenger's.  In all, Johnson is viewed by respondents favorably by 52% and unfavorably by only 8%, for a favorable / unfavorable ration of 6.2:1 (there are 6.2 people who view Johnson favorably for every one person who views him unfavorably).  Pittenger is viewed as favorable by 45% of likely voters and unfavorable by 38%, for a ratio of only 1.2:1.  Harris is regarded as favorable by 44% of those polled and unfavorable by 11%, for a ratio of 4:1.
So, that sounds like we've got 19 percent undecided.  That is a large undecided number for a race with an incumbent this close to the vote.
There are no run-offs here, people.  Whomever ends up with one more vote than the other folks is headed to the November general election.
Turnout is going to be really, really low. So, you've got a perfect environment for upsetting some incumbents.  And what better way to send a message to the RNC, DC, the NCGOP and Robin Hayes?
For all of you who have complained about how much change is needed, Tuesday is a great way to put your vote where your mouth is.  Go vote, and take a like-minded person or two with you.