#nc-13: Filtering through the GOP crowd
Talk about sensory overload.  I feel bad for voters in the GOP primary for this newly created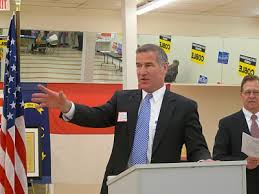 congressional district.  They have a crowd of SEVENTEEN to evaluate.  There is no runoff, so the top finisher on Tuesday gets the golden ticket to the November general election. So, you could win the GOP nod with as little as 5.9 percent of the vote.  *What a mandate.*
Here is the list of Republican combatants:
John Blust  (NC House member)

Andrew Brock (NC Senate member) 

Vernon Robinson (perennial candidate) 

Chad Gant

Dan Barrett (attorney, former lieutenant governor candidate) 

David Thompson

Farren Shoaf

George Rouco (attorney and former CIA official; HAD BEEN primarying Pittenger)

Hank Henning (Guilford County commissioner)

Harry Warren (NC House member, soft on illegal aliens) 

Jason Walser,

Jim Snyder

Julia Howard (NC House member, ally of former co-speaker Richard Morgan) 

Kathy Feather

Matthew McCall (Iredell County register of deeds)

Kay Daly (real recent Moore County resident and DC activist) 

 Ted Budd (local businessman, supported by Club For Growth, NAGR and robin Hayes)
Wow.  I'll start with the people you can immediately dismiss: Warren, Daly and Robinson.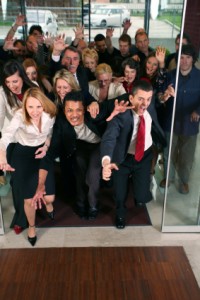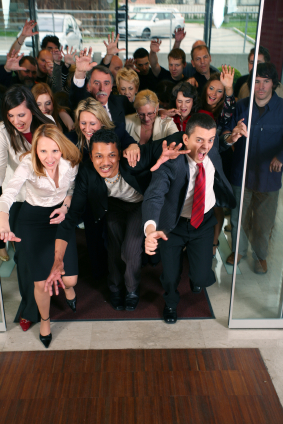 The word on the street is that this race is Julia Howard's to lose.  That's a shame.  She has a record in Raleigh as a fan of big government.  And she had NOOOOOOO problem backing Richard Morgan's sweetheart power-sharing deal with Jim Black.
The word on the street is that this district was set up for state Senator Andrew Brock.  Brock has run up a relatively conservative record in Raleigh.  But he strikes us as a Patrick McHenry, Richard Hudson, David Rouzer clone.  Young guy, carefully marketed and managed, who hasn't done much in life other than politics or government.  Never had a real job.  
We've heard good things about Matt McCall in Iredell County.  If what we hear is true, we'd have little to no heartburn if he came out on top of this fray.  Dan Barrett is another guy we feel the same way about.
Ted Budd is a curiosity.  This guy has come out of nowhere to win the admiration of all of DC's so-called anti-establishment.  Word is that his dad is a big money guy for conservative organizations.  Folks I trust who have talked with him say Budd comes off as another carefully managed and groomed empty suit in the vein of McHenry, Hudson and Rouzer.
Budd caught our attention with the Club For Growth endorsement and Robin Hayes's sponsorship of a fundraiser for him.   We are highly wary and suspicious of anyone or anything that has the sulfuric stink of Robin Hayes on them.   This guy looks like a wolf in sheep's clothing.  A GOPe good ol' boy trying to ride his dad's money, while fooling the Tea Party rubes, toward a congressional seat.
We've long been fans of John Blust.  He's arguably one of the smartest guys on Jones Street. He's a principled conservative who isn't afraid to stand up to his caucus or chamber's bosses.  Blust and John Rhodes were key figures in the resistance to disgraced former speaker Jim Black and his GOP lackey Richard Morgan.  Their efforts brought attention to Black and helped bring about his downfall.
Blust is the ideal public servant.  The guy puts party bosses and their interests waaaaaaaaaaaaay behind the interests of his constituents.  He regularly calls out colleagues for tactics  he sees as being too reminiscent of the old D-regime on Jones Street.
We'd miss Blust in Raleigh if he came out on top here.  But we think he'd do a lot of good up in DC too.  If you haven't voted yet, mark John Blust's name  on the 13th congressional district GOP ballot.