ObamaCare and the GOPe: Failing North Carolina AND America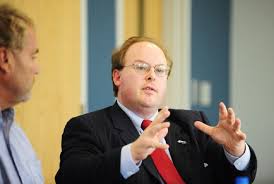 In 2010, the GOP got a bunch of new elected soldiers with the mission of staging a full-frontal assault on ObamaCare.  After the election, we got a whole lot of inaction and whining about how nothing can be done with a Democrat Senate and president.  In 2014, the GOP gained the Senate, but the whining continued about the continued existence of a Democrat president.  Now, in 2016, ObamaCare is not even on the political radar.  But its fingerprints are all over the economic strife pounding this country.
As late as April, those subjected to ObamaCare had two choices: Aetna and Blue Cross.  My, how things change: 
North Carolina consumers buying broadly subsidized health insurance policies on the online marketplace created by the Affordable Care Act will have fewer options after a major insurer pulls out.

State Insurance Commissioner Wayne Goodwin said Tuesday that health insurer Aetna's decision to drop out of the ACA marketplace came as his office was reviewing the company's request to raise premiums by about 24 percent next year.
"I am shocked and disappointed that Aetna and its executives have chosen to abandon their Exchange members," Goodwin said. "We at NCDOI were in the middle of reviewing Aetna's rate requests for 2017. Never during the review did the company indicate any concern that the requested rates would not solve.

I am angered by the impact Aetna's decision will have on Tar Heel families and our market," he added.
So, Wayne's angry at Aetna:?  And NOT at the politicians from his own party who saddled Americans with this albatross and the insurance industry with an unworkable environment?  MORE: 
The move leaves Blue Cross and Blue Shield of North Carolina alone in selling marketplace policies to residents of all 100 of the state's counties. A company spokesman says a final decision on 2017 policies is pending. The state's largest health insurer is seeking Goodwin's approval to raise premium costs by an average of almost 19 percent.

Cigna plans to sell ACA policies in Raleigh.
*Oh, yeah.  Shrinking the number of choices is a greeeeeeat way to ensure lower costs for consumers.Just like with residential utilities and cable TV.*
Back when Ted Cruz and Mark Meadows and a handful of other ethical Republicans were attempting to defund ObamaCare, we had a bunch of RINOs deriding them and dismissing them.  In fact, Richard Burr — who is on the ballot this year – -described defunding ObamaCare as "the dumbest idea" he'd ever heard of.
Well, Donald Trump visited with some voters in Fayetteville who are struggling with that very program whose implementation Burr refused to help fight:
[…] Obamacare has been a big problem for the Sykeses and their employees, Bruce Sykes said.

Before the Affordable Care Act took effect, "I paid 100 percent of my employees' health care for years," Sykes said. "And for a company of my size, that's pretty much unheard of. They bust their butts for me, so the least I can do is try is to take care of them."

Including Bruce and Kathy Sykes, the company had eight workers. It has since shrunk to five through attrition, they said.

The group health insurer that covered Allegra's workers canceled the company's policy when the Affordable Care Act took effect, Bruce Sykes said.

He looked into buying individual policies for his workers, but was told that was illegal. So instead he gave them pay increases to help them purchase insurance themselves, he said.

Since then, their monthly premiums have increased dramatically, the Sykeses said.

Kathy Sykes said her rates have risen from $350 per month to nearly $1,200 per month, and some of the medical tests her doctor has ordered for her aren't covered.

Bruce Sykes said his rates went from $550 per month and now are $1,050.

"And according to my insurance agent, it's probably going to triple next year," he said. "So I won't have insurance next year."

One of their employees, Albert Saccareccia, said it's cheaper for him to go without health insurance, pay the tax penalty and cover his medical expenses out of pocket than it is for him to buy insurance.

The Sykeses said they would like to add to their staff, but they can't afford to because of their health insurance premiums.

They couple was glad to have someone hear their story.

Giuliani recounted the Sykeses' experiences at the Crown […] . Bruce and Kathy said they also saw Trump talk about them on television.

"Then at the event, and what I saw on TV – he heard my concerns," Bruce Sykes said. "That's what meant a lot to me. My voice was heard."
This is so obviously one of the biggest impediments to economic growth out there.  But there are way too many gutless Republicans out there unwilling to do what needs to be done.  Government never, never, never, never, ever makes anything cheaper and more efficient.  NEVER.  (It may make something "free" for one group, but it hits someone else's wallet harder.)
Want to save the country and grow the economy?  Kill this.  Screw "replacement."  There's plenty more out there to kill once you get rid of the scourge known as ObamaCare.  It really wasn't that long ago that you actually had doctors come to your house and medical bills you could actually afford to pay in full out of pocket.
Then, the government, its "War on Poverty" and the lawyers all sunk their talons into the industry.