#ncga: Let the jockeying begin!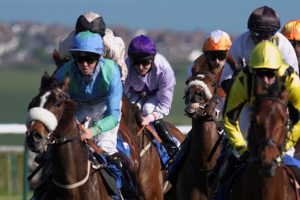 Mike Hager's chair is not even cold, but there are already at least two rear ends fighting to sit in it.  The majority leader's resignation became official today and all kinds of his Republican colleagues are feeling out their fellow Republicans about replacing him in leadership.
We're less than three months away from the election.  Some have argued that it is pointless to pick a new majority leader.  Why not wait until the new people show up at the first of the year?  (And while you're at it, ensure that you STILL HAVE A MAJORITY.)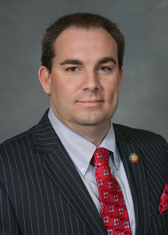 Sources tell me majority whip John Bell is already out campaigning for the majority leader post.  Bell, who replaced the embattled, legally-challenged Stephen LaRoque in the Kinston-centered House seat, was seen as a breath of fresh air and a good-government crusader when he first entered the House.  But critics point out that he quickly took to licking the boots of the ruling Moore-Lewis-Dollar troika.  As majority whip, he's been strangely silent on the many deviations from conservatism and ethics that have marked the House in the just-completed session.
A real wild card in this story is the entry of Rep, Mike Speciale (R-Craven)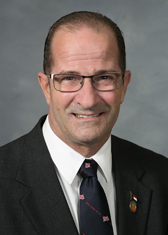 into the race.  A former Marine and a rock-ribbed conservative, the elevation of Speciale to the leadership post would be a great morale boost to North Carolina conservatives disgusted with the antics of the NCGOPe thus far this election cycle.  (Given the time-tested, proven, gutless nature of the majority within the House GOP caucus, I will not be holding my breath waiting for this to happen.) 
Sources tell me to expect other names to get out there and test the waters.  One name we might see is that of Rep. Jason Saine, the chairman of the House Finance Committee.  He wanted the job bad last time around.    Saine is quite the yes-man for the ruling Moore-Lewis-Dollar troika.  They'd likely be pleased with either Bell or Saine. 
If Bell goes through with this, it will create an opening in his current majority whip post — creating further opportunities for new blood in House Republican leadership.