#ncsen: WRAL / SurveyUSA says Hagan 46, Tillis 43, Haugh 6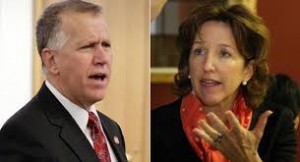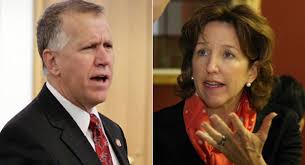 That survey of 568 likely voters was conducted October 16-20 and has a margin of error of +-4.2 percent.  One of its more interesting findings is that 87 percent of respondents had made their mind up about this race. Only 11 percent said they might change their mind between now and election day.
Obama's approval-disapproval was found to be at 40-54.  Pat McCrory was at 36-48. Kay Hagan was at 38-51. Thom Tillis was at 36-51.  On ObamaCare, only 15 percent said the law should be left as it is.  Thirty-one percent said make adjustments, while 50 percent said repeal large chunks of the law or the whole thing.
The poll found respondents split 47-46 in favor of continuing to fight gay marriage.
In 2008, SurveyUSA's final poll, released on November 2, had Hagan leading Dole 50-43.  (The final split was 53-44).