#NCSEN: Tilting Democrat?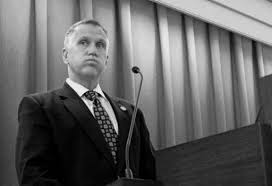 That's the word of DC-based political prognosticator Stuart Rothenberg on this year's battle to unseat Miss Kay.  Hagan has been holding a steady lead in the polls since shortly after the end of the primary.  She's outraised Tillis in the most recent fundraising reporting period.  I know it's early.  People tend not to really start paying attention to the November elections until around Labor Day.  But, until recently, this race was labeled a "Toss Up."
But third party groups are bombarding Tillis with negative ads all over local television.  And Tillis — who opted to remain speaker of the House — has been practically invisible, even though the House is IN session. 
Speaker Thom and Gov. Pat stirring up a fight with the GOP leadership of the Senate can't be helping matters.  Tillis really needed some party unity and outreach to conservatives after his primary win. Publicly fighting with Phil Berger, Jerry Tillman and the rest of the Senate leaders — quite popular with the Tea Party crowd — doesn't do much to achieve that objective.
of course, the excuses are starting to fly.  We've heard that Tillis is at a disadvantage here in the general election because the GOP had to spend all of that money on him in the primary. * If ONLY those Tea Partiers had allowed him an uncontested anointment.*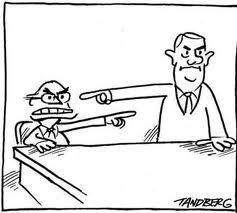 We're also hearing from Democrats, the drivebys, and talking heads like Rothenberg that Tillis is being hurt by the "extreme" General Assembly.  In a state where most people have no idea who their House member or senator is — I doubt that A LOT.   Though, Gov. Pat seems to be buying that spin hook, line and sinker.  He is falling all over himself to bash the legislative leaders he is going to need to get ANYTHING passed on Jones Street.
By laying low during the session, Tillis is missing a golden opportunity to earn some bona fides with conservatives. He is relying a lot on Karl Rove's ads that basically bash Hagan but don't promote Tillis or any principles he may stand for. People need to be made to understand there is a clear difference between Hagan and Tillis, and that voting for Tillis will significantly improve things.  So far, we haven't seen it. We've still got four months, though.