Sound the alarm: The "poetry community" is rankled. That's right. Rankled.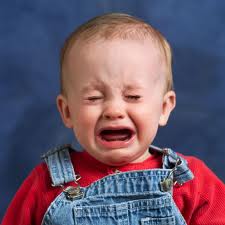 The testosterone-deprived newsroom at McClatchy Central in Raleigh is up in arms.  Gov. Pat picked a new poet laureate and did not bother to consult with them or any of their artsy-fartsy Prius driving, latté-sipping, patchouli-munching comrades:
 Poet laureate is a coveted position in North Carolina's literary world. Fred Chappell and Sam Ragan are among the nationally known previous laureates, while outgoing Laureate Joseph Bathanti has published a dozen books and won major awards, including the Carolina Novel Award and the Sam Ragan Fine Arts Award.

Bathanti's two-year term is up, and a new poet laureate was announced Friday: Valerie Macon of Fuquay-Varina, a state employee whose publication résumé consists of two self-published poetry collections. Given the stature of the poet laureate position, the thinness of the largely unknown Macon's poetry output and the fact that Gov. Pat McCrory made his selection with no input from the North Carolina Arts Council – which oversaw nominating and vetting in previous years – North Carolina's poetry community reacted to her appointment with swift vehemence.

Kathryn Stripling Byer, who was poet laureate from 2005 to 2009, called McCrory's handling of it "a slap in the face" even as she pledged to help Macon with her new position.

"While the governor is not bound by law to consult with the Arts Council, it's supposed to be an open, transparent, democratic process," said Byer. "It does very much seem to us that he either didn't know what he was supposed to do, or he just didn't give a damn, frankly." […]
Neither do we, sweetheart.   Anybody who raises the hackles of this particular crowd wins brownie points from us.
What is going on?  Pat won't talk to Senator Berger.  He will talk to June Atkinson and Thom Tillis. Now, we hear he won't talk to the,um, "poetry community."  *How insensitive.*
Apparently, the holder of this laureate gig gets their grimy mitts on some government money.  So, in this era of tight budgets, one has to ask:  Why in the hell has it not been cut? 
Who — outside of the Carrboro drum circles or faculty lounges in Chapel Hill — would even miss the poet laureate?