#NCSEN: Tillis to be endorsed today by #1 cheerleaders for amnesty, Common Core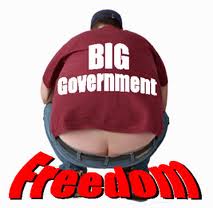 When you think of "chamber of commerce," Bob the insurance guy who lives down the street from you probably comes to mind.  The US Chamber of Commerce is a whole different ball of wax.  It's dominated by big corporations with armies of lobbyists who have grown comfortable with the concept of corporate welfare.  They view statism as an opportunity for them to politic and negotiate with their favorite bought-and-paid for politician to earn special treatment that the rest of us (without an army of lobbyists) would have no prayer of attaining. 
So, it's no surprise they'd be in love with state House speaker and US Senate candidate Thom Tillis — a creature of government and the world of big corporations.  Tillis and Gov. Pat McCrory are expected to be on hand for a Raleigh media event today many expect to be an official endorsement of Tillis' Senate bid by the US Chamber of Commerce.
Though, you would think that a Chamber endorsement — this year — would be as welcome as the plague in a Republican primary. The Chamber of Commerce hierarchy believes we need amnesty for illegal aliens RIGHT NOW.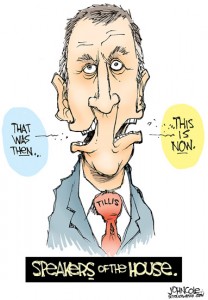 If that's not enough for you, the Chamber is also pushing hard for the installation and expansion and preservation of Common Core.
If THAT is not enough for you, the Chamber also attacked Senator Ted Cruz during his effort to defund ObamaCare. 
The Tillis campaign will tell you — with a straight face — that their guy does not support amnesty.  Yet, he sounded rather conciliatory toward the subject in a speech to the NC Farm Bureau and warmly embraced an amnesty-supporting Super PAC.   Theam Tillis will also tell you their man does not support Common Core.  Yet, as speaker, Tillis appointed pro-Common Core Republican legislator Linda Johnson to chair the House Education Committee.  In the recent Senate debates, Tillis said he doesn't support Common Core — but DOES support national education standards.  He then went on to suggest that the US Department of Education should be abolished.  Soooo.  Who would set up and administer those national standards, Thom?
Speaker Thom has given some lip service to repealing ObamaCare.  Yet, he was a spectator in the fight to refuse federal money for establishing a health insurance exchange.He traveled around speaking to various business groups around the state — telling them it was not a matter of IF we were going to get ObamaCare, but HOW it was going to be deployed.