#NCSEN: Thom Tillis' biggest donor? Himself.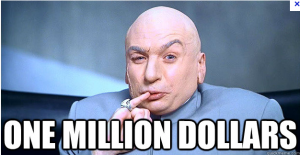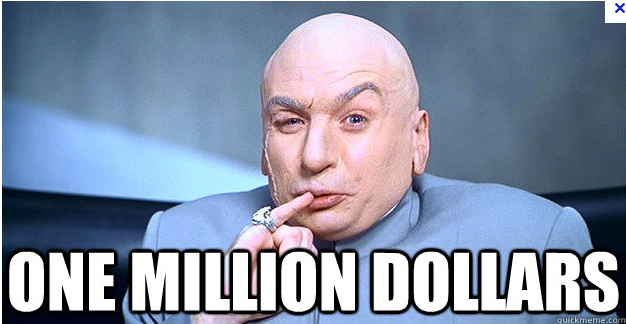 State House Speaker Thom Tillis has been tooting his own horn about his fundraising prowess.  ONE MILLION DOLLARS, his campaign web site trumpets. What he downplays is that about one-quarter of that came out of his own pockets.
His campaign finance documents show that Tillis loaned his Senate campaign $250,000.  Surely, the loan was made to help ol' Thom get some PR bang out of the number ONE MILLION.  It's awfully easy — when you are sitting in a powerful government position —  to shake people down for dollars to fund your political aspirations.
Big fundraising tallies don't always translate into election victories.  Former Texas governor John Connolly ran for the GOP presidential nomination in 1980 and spent the most money ever for a losing candidate.  If big bank accounts clinched elections, Texas would have US Senator David Dewhurst instead of Ted Cruz.  Kentucky would be represented by US Senator Trey Grayson instead of Rand Paul.  Cruz and Paul both ran against powerful incumbent state officials in their respective states who overwhelmingly out-fundraised them.
We're in an age where voters are pleading for people of principle to offer up some leadershiip. Mark Harris speaks of trying to beat back a moral and spiritual crisis he sees afflicting our country. Greg Brannon speaks of trying to return to the fundamentals our Founding Fathers wrote into The Constitution.  These guys have got deep passions and heart-felt beliefs driving their sense of mission.  Thom Tillis likes to talk about how much money he plans to raise.  He boasts about how his desire for a government-funded mountain bike trail inspired him to get into politics.
This whole loan story reminds me of a similar story about Tillis' political mentor and patron — former state Rep. Richard Morgan.   Morgan earned some negative publicity and scrutiny for charging his campaign interest at rates well above the current market.  The former legislator collected $109,000 in interest from his campaign when it "repaid" his loan to him.  It will be interesting to see how the Tillis campaign handles this loan.