#NCSEN: Brannon praised by YET another national conservative figure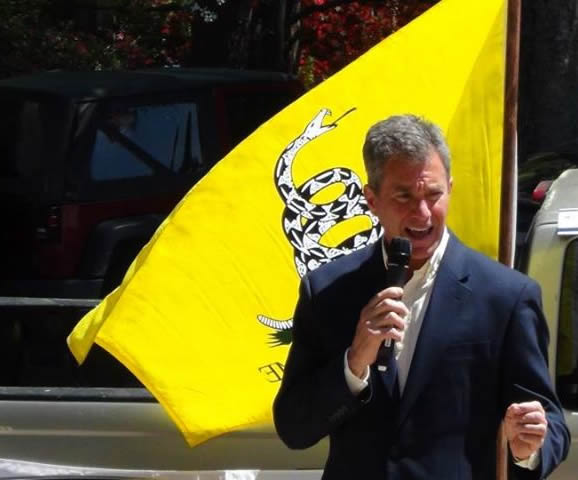 The GOP race for US Senate appears to be cranking up a notch.  State House speaker Thom Tillis has touted endorsements from Republican leaders in the General Assembly, and support from DC establishment figures like Richard Burr and Karl Rove.
Cary physician Greg Brannon earned a shoutout from Tea Party leader and RedState.com founder Erick Erickson.     US Senator Rand Paul (R-Ky) — a Tea Party favorite — has endorsed Brannon and sent out fundraising emails on his behalf.  Now,  Dr. Tom Woods — a New York Times best-selling author, nationally-renowned economist and free-market advocate — has tossed in his two cents on Greg Brannon:
[…] "I'm not an easy person to impress.  But I am just blown away by Greg Brannon. He's so knowledgeable, so well-read — he will embarrass everybody in the United States Senate.  I almost feel sorry for them.  […]
North Carolina's mainstream media is doing its best to frame the race as an affair centering around Tillis and Charlotte pastor Mark Harris.  Never mind that even Democrat polls consistently find Brannon polling the best head-to-head against incumbent Kay Hagan. 
McClatchy is trying its damnedest to suggest that there is a three way split in the NCGOP — establishment moderates, Tea Party, and the religious right. 
I — and a number of other veteran political campaign observers I've heard from  — have been impressed at how well Brannon has performed so far in building support among Tea Partiers, the religious right, and libertarian-leaners.  Honestly, there aren't too many occasions where you find those three elements of the GOP singing from the same sheet music.