#NCSEN: Theaming up with Thom, and Piling On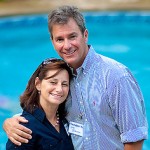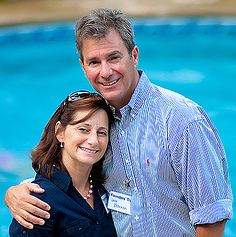 If you want a good case study for why newspapers — especially those in Guilford County — are failing, check out Doug Clark's nonsense in the pages of The Greensboro News & Record.  He's got a lot of anger and resentment bottled up — likely resulting from all those years in school where he got beat up and had his lunch money taken.  He's reliably leftist , and –interestingly — reliably in line with Theam Tillis' talking points: 
"Republican U.S. Senate candidate Greg Brannon is scheduled to defend himself in a civil court case next week against allegations he misled a pair of investors in a technology start-up, according to court documents," WRAL's Mark Binker reports.

Read the detailed story, and remember that a lawsuit can make any sort of allegation. Truth is another matter.

Yet, if this turns into enough trouble to drag Brannon down, it's good news for Republicans.

How so? Because Brannon's candidacy hurts that of Thom Tillis, the only Republican in the field who would have any chance of winning in November.

A tea party candidate will not defeat Democrat Kay Hagan.
This is the same state that sent and re-sent Jesse Helms to Washington for 30 years.  The man has only been gone for two Senate terms.  Mainstream media goons tried and tried to take Helms out.  But he kept winning and kept laughing at them.
That whole spin about Tillis being "the only Republican in the field who would have any chance of winning in November" is laughable.  The PPP polling ranked the primary field with Tillis pulling 19 percent and Brannon pulling 11 percent.  There were 44 percent undecided.  That lead means nothing.   A total of 57 percent of respondents said they were unsure about Tillis.  Roughly 75 percent said that about Brannon. It's dishonest to paint those findings as a Tillis runaway.  It shows a wide-open dogfight.  Even the Democrat-leaning pollsters at PPP say that.
Tillis, speaker of the N.C. House of Representatives, is a little less conservative, although it's questionable how much he actually would appeal to the moderate and independent voters who will determine the outcome.

It always surprises me when someone who's never held any elective office can draw a following when he runs for a position as important as the U.S. Senate. How many people really know anything about him?
Let's see.  We have Lt. Gov. Dan Forest currently serving in his first elected position.  Congressmen Richard Hudson, Mark Meadows, and George Holding are all serving their first terms in office — the first elected position for each. Mike McIntyre got elected to Congress in 1996 — in his first and only run for office.  The voters gave him 18 years in DC, and the media gushed about his leadership and ability to work across the aisle.  
Jim Hunt's first run for office — which he won — was for Lt. governor.  Jesse Helms' only political experience, prior to winning the 1972 Senate race, was two terms on the Raleigh City Council from 1957-1961.  Prior to his two decades (1954-1974) in the US Senate, Sam Ervin's political career consisted of three non-consecutive terms in the NC House of Representatives (1922-24, 1924-26, and 1930-1932).
Thom Tillis had a term as a PTA president, and one 2-year term on The Cornelius Town Council before getting elected to the state legislature. He spent four years as a backbench Republican before getting elected Speaker.  The PTA and the Town Council qualified him to run a chamber of the North Carolina General Assembly?
Apparently, political "experience" is not all that the media and the Tillis campaign think it's cracked up to be.  
How did John Edwards work out for us?

I guess we're going to find out more about Brannon. It may not be what he'd want us to know.
Really?  John Edwards?  That guy was a slimeball well before he even thought about running for the Senate.  You guys in the mainstream media followed him around all throughout his Senate and presidential campaigns — never bothering to ask who the blonde with the camera was.  
The National Enquirer exposed his relationship with Miss Rielle — and you all rolled your eyes and chuckled.  (As we all know, the Enquirer was the only media outlet that actually did its job in re: John Edwards. If the media — our alleged watchdogs — had actually done some hard reporting on Edwards during his 1998 campaign against Lauch Faircloth, instead of churning out sickeningly sweet items about the man and his kids, lil' Johnny might not have ever made it to DC.) 
In the end, Edwards was only found guilty of cheating on his cancer stricken wife. It's funny how Clark and the gang view Edwards with disdain, after spending years upon years slobbering all over him.
As for finding out more about Brannon, Doug, why don't you and your dwindling pool of minions in the newsroom help us out there?  Of course — being all naive and such – we demand the truth. 
(Oh, Doug. You can also search our archives for some stuff to report on regarding Tillis and Hagan. It's clear your newsroom can't handle the task all by their lonesome.) 
Senator Jeff Tarte — a close friend and supporter of Thom Tillis —  worked hard to get the legal filings in the Brannon lawsuit into the media.  The mainstream media has dutifully reported the ugly details of the paperwork.  Plaintiff's lawyers are paid well to make filings look and sound as ugly as possible.
People familiar with the details of the Brannon case paint it as an ugly personal disagreement  between former friends that has bubbled over into the public arena.  It's been going on for about a year.  A hearing is scheduled for next week.  Let's allow the process to work.