#NCSEN: Poll shows GOP primary, November general both still wide open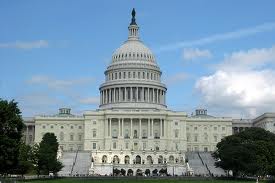 An American Insights poll, taken earlier this month, of 611 registered North Carolina voters finds a tight GOP primary and close general election in the state's US Senate race.
(If you haven't heard of American Insights, you're not alone.  The lefties at The Daily Kos are a bit perplexed, as well.)
The survey, conducted February 11-15, found House speaker Thom Tillis leading the GOP primary field with 11 percent, followed by Mark Harris with 7 percent, Greg Brannon with 4 percent, and Heather Grant with 4 percent.  A whopping 55 percent of respondents remained undecided.   The margin of error  was +/- 7.6  percent for the primary survey (an outrageously high one that raises questions about the poll's integrity), with a total of 168 self-identified Republicans participating. 
For the general election, the poll tested Brannon, Harris & Tillis against Hagan.  According to the survey, Hagan leads Brannon 38 to 36.  She leads Tillis 38 to 35 percent, and leads Harris 39 to 35 percent.  Margin of error here was +/- 4 percent. 
The survey looked at how each GOPer fared with the almighty "Independents." Harris vs. Hagan produced a 37 to 25 percent split.  Brannon vs. Hagan was a 38 to 28 percent split. Tillis vs. Hagan results in a 35 to 30 split among "Independents."
The survey found Hagan pulling 74 percent of the Democrat vote against Brannon AND Harris.  Her support among Democrats drops to 70 percent with Tillis. 
The poll tested voters between 18 and 34 years old.  Among the younger voters,  Brannon trails Hagan in the general by 34 percent to 37 percent.  Tillis trails Hagan in this demographic by 29 to 38 percent.  Harris trails Hagan by 29 to 41 percent.
The survey found 23% of voters opting  for a candidate with a Business background.  A Faith-Based professional background was the second most popular in a candidate at 14%.  A Finance background polled very closely behind Faith-Based, also at 14%.  13% of voters prefer a background in Health Care while 9% are partial to Law and only 7% most prefer a professional background in Government.