#NCSEN: Natl' Republican Senatorial Committee, Theam Tillis join forces to fundraise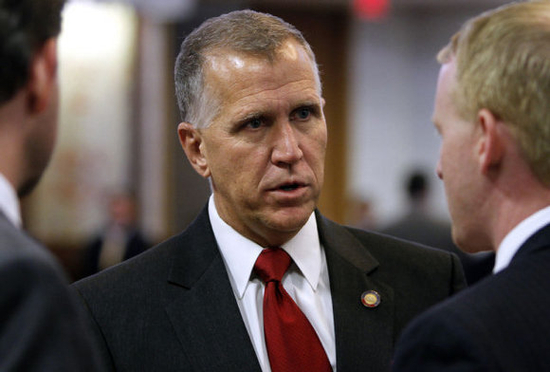 Well, Bloomberg News has confirmed that The National Republican Senatorial Committee — the Republican National Committees' fundraising arm for US Senate races — has officially signed on to Theam Tillis.
Interesting.  A blogger "outreach" guy from the NRSC connected with us several months ago.  This guy TOLD us that the NRSC would not be getting involved with any specific candidate in North Carolina until AFTER the primary was done.  A politico from DC telling a lie.  *Shocking!*
The address for "The Tillis Victory Committee" is the same as the one for Huckaby, Davis, Lister & Associates, a "political accounting firm" based in Alexandria, Virginia.  FEC filings do not show any money raised by the group prior to September 30.  It will be interesting to see the year-end report.  Our research has found that Mitch McConnell also uses these guys.  
This group operates separately from "The Thom Tillis Committee" which, according to FEC filings, is based in Cornelius, North Carolina.