#NCSEN: Burr, NRSC hosting Tillis fundraiser in DC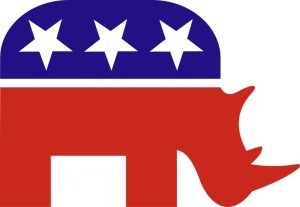 The worst-kept secret in American politics has finally become public:  The DC GOP mafia is signing up with Theam Tillis.  
The National Republican Senatorial Committee — the campaign arm of Senate Republicans — is hosting a fundraiser at its DC headquarters for Thom Tillis.  It seems like just yesterday that a NRSC rep told me — with a straight face — that his organization was staying neutral in the North Carolina GOP primary for US Senate.  (Update:  That same NRSC rep contacted me after reading this post.  He says that ANY Republican running for office can reserve space in the NRSC building for a fundraiser.  This source says the fact the fundraiser is being held in the NRSC building should not lead anyone to believe the NRSC is endorsing Tillis.) 
Our state's senior senator — Richard Burr — is co-hosting the event along with fellow senators John Barrasso and Mike Enzi of Wyoming, Lamar Alexander of Tennessee, Johnny Isakson of Georgia, and John Thune of South Dakota.
The drive-by media has been noticing an increased level of involvement in GOP primaries by the NRSC and RNC:
[…] The NRSC has been taking a much more active role in GOP primaries this year after a number of conservative challengers won Senate primaries in 2012 before costing the party seats with unforced errors in the general election. The organization has also been quietly backing Rep. Bill Cassidy (R-La.) and North Carolina House Speaker Thom Tillis (R) in their contested Senate primaries.[…]
Earlier this month, Kentucky senator Rand Paul and FreedomWorks hosted a DC area fundraiser for Tillis opponent Greg Brannon.