#ncsen: Burr camp says NOT refusing to debate. (They say NO ONE has invited him to debate.)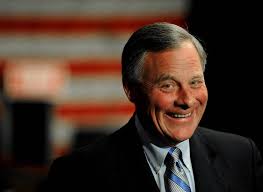 Yep.  Click HERE to listen to Burr campaign spokeswoman Mary Comer spin this nonsense.  Here are some of the,um, highlights:
"No one is refusing to debate.  That is simply false […]  There is no debate.  The senator has not been invited to any debate. [..] This is an old tactic people like to use to help them raise money. […] The media, the elections people who usually set up debates — that has not been done.  He has not been invited.  We have not refused."
Really? Well, McClatchy's Colin Campbell —  a RobRielleWho-in-training — says different:
While the Democrats running for U.S. Senate will face off twice, the Republicans running for Senate and governor won't appear in debates before the March 15 primary.

That's because the incumbents, Gov. Pat McCrory and Sen. Richard Burr, have declined to debate their GOP challengers, according to Time Warner Cable News, the network that sought to host the debates along with the League of Women Voters.

"Both of those campaigns said they would not entertain invitations to primary debates, only debates for the general election," news director Rick Willis of TWC News said Thursday.

TWC News and the League of Women Voters will host a debate Feb. 29 involving the Democrats running for U.S. Senate at High Point University. The following night, another debate is scheduled for the Democrats running for governor – if Attorney General Roy Cooper agrees to participate.[…]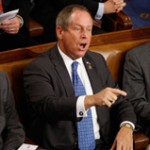 I think South Carolina congressman Joe Wilson would like to have a word with Ms. Comer.
For the record, Richard Burr faces Greg Brannon, Larry Holmquist, and Paul Wright in the March 15th primary.