#NCSEN: Burr and his liberal judges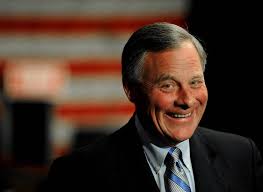 We keep getting told about the importance of keeping a Republican Senate so all of those leftist judges can be kept off the bench. (I am told that by the end of the first term of President Rodham-Clinton, two-thirds of the federal judiciary will be Democrat appointees.)  
We learned earlier that Richard Burr endorsed and fought hard to get Democrat  judge Max Cogburn approved by the Senate. You may remember that Cogburn was the one who overturned our state constitution's marriage amendment AND congressional voting maps. Now comes word that Burr was instrumental in helping another key liberal get his big prize: 
U.S. Senator Richard Burr (R-NC) last night congratulated Judge James A. Wynn of Raleigh, NC after the Senate confirmed him to the United States Court of Appeals for the Fourth Circuit late Thursday evening. Senator Burr introduced Judge Wynn at his confirmation hearing, and has advocated both publically and privately for his confirmation since he was first nominated by the President.

"I am extremely pleased that the Senate has confirmed Judge James Wynn to the Fourth Circuit Court of Appeals," said Senator Burr. "I was happy to support this highly qualified nominee, and to work to finally fill this seat. […]
Wynn is a radical leftist ideologue who Jesse Helms AND Lauch Faircloth fought tooth and nail against Democrat efforts to move him up the career ladder in the federal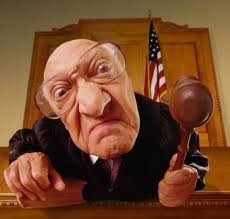 judiciary.  Senate rules allow for a vote on  a nominee who affects a certain state to be blocked if at least ONE of that state's senators objects.  Burr COULD have stood strong.  (This WAS 2010, and he and Kay Hagan were our senators.) 
But, no.  We've got to be "bipartisan," while the lefties get free reign to pound on, slander, and ruin our nominees.  I'm not necessarily asking for pure ideologues. I want someone on the bench who will not "discover" transexual rights, the right to state-subsidized abortion, paid maternity leave, the minimum wage, and other leftist fantasies in our founding documents. Just deal with what the words on the papers SAY.