#ncpol: Solar goons teaming with Hudson to sink claws into tax $$$ for hydropower?
That's what it looks like.  Here's an excerpt from Majority Leader Kevin McCarthy's schedule for the House floor this coming week: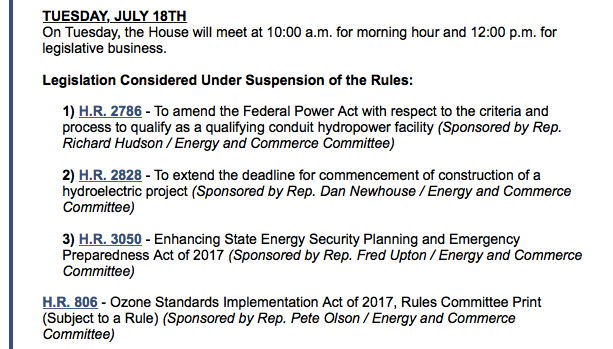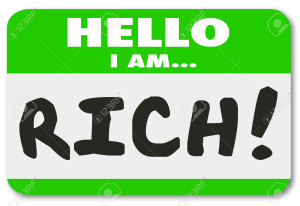 Check out HR 2786, sponsored by Rep. Richard Hudson (R-NC-08).  "Qualifying"?  Qualifying for what?  Government cash and tax incentives, perhaps? 
This release from the House Energy Committee explains that the bill "promotes the development" of small hydroelectric plants and "eases regulatory burdens" on developing them.   North Carolina state government offers generous incentives for hydroelectric plants.
The feds have also got some sweet incentives — cash and tax breaks — for hydropower.  The trick IS getting qualified for the incentives.  Looks like Hudson's bill takes care of that — makes things easier. 
Jay Faison, the Charlotte developer whose cash is fueling the NCGOPe stampede onto the alternative energy / solar bandwagon, is also quite excited about hydropower.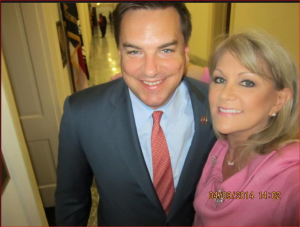 Here's a 2015 article where Hudson describes himself as "undecided" about whether to extend the federal tax credit for alternative energy development.