Mr. Twiddy Goes to Raleigh (in 2020?)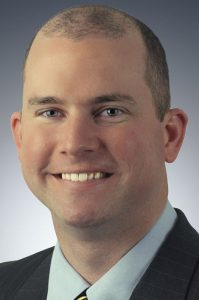 It's the worst kept secret in the world that Lt. Governor Dan Forest is seeking to evict Roy Cooper from that big house on Raleigh's Blount Street in 2020.
That means Lt. Dan's current job will be open in 2020.  It appears that Outer Banks businessman (and Republican) Clark Twiddy is giving some serious thought to filling that void.
Twiddy knows Dan Forest already — having served with him on the NC Community College Board.  Twiddy is a retired Navy Lt. Commander who currently runs his family's real estate business on the Outer Banks.
According to his website, Twiddy's campaign platform will focus heavily on education.  He's staked himself out as a foe of Common Core.  Twiddy is also promoting the idea of encouraging more college-bound students to complete their core coursework at the state's more cost-effective community colleges.