#ncpol NC-07: Mr. Rouzer, I do believe your pants are on fire.
It's a shame that outright bald-faced lies are so plentiful in politics.  Occasionally, though, some lies surface that are so outrageous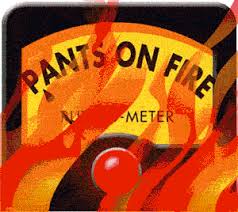 that we just have to highlight them for our dear readers.
A few months back, some Members of Congress sent the following letter to House leadership: 
Dear Speaker Boehner, Majority Leader McCarthy, and Whip Scalise:

It is with great urgency that we write concerning Planned Parenthood Federation of America.

We are deeply disturbed at recent reports that Planned Parenthood has been selling the tissue of unborn babies for profit. As firm believers in the sanctity of life, beginning at conception, we are horrified at these reports. It is imperative that Congress do everything within its power to investigate these reports and take immediate action to stop them.

In the meantime, we must act to fully defund Planned Parenthood. Please know that we cannot and will not support any funding resolution – an appropriations bill, an omnibus package, a continuing resolution, or otherwise – that contains any funding for Planned Parenthood, including mandatory funding streams.

In addition, we think that it would be helpful to all House Republicans to have a special conference at the earliest possible date to discuss how best to address these atrocities.

These activities by Planned Parenthood cannot go unanswered by Congress. We look forward to your response and prompt attention in this matter.

Respectfully, […]
Got that?  OK.  Among the signatories were the following Members from North Carolina:  Mark Meadows, Walter Jones, David Rouzer, Mark Walker, and Richard Hudson.  Four of those five kept their word and voted 'NO' when it came time to put your money where your mouth is.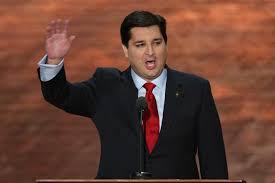 David Rouzer had the nerve to sign his name to that letter, and then vote FOR the omnibus spending bill.  
Rouzer — sensing that some of the,um, rubes back home might catch on — put out a statement trying to explain away this piece of political contortion: 
Washington, D.C. – Today, Congressman David Rouzer voted in support of H.R. 2029, the Consolidated Appropriations Act, commonly referred to as the "omnibus."  This bill provides funding for appropriated programs established under the FY16 budget – including providing for our national defense, strengthening our visa system to prevent terrorists from using loopholes to enter our homeland, solidifying our role as a dominant energy player in the global market, and prohibiting the IRS from targeting conservative groups and citizens for exercising their right to free speech.

"The national security threats to our homeland increase by the day," said Rep. David Rouzer.  "The biggest danger we face right now is radical Islamic extremists working to enter our country and cause us harm.  I voted in support of the omnibus bill because it not only increases defense funding to provide our military with the necessary resources to keep us safe, but it also closes dangerous loopholes within our visa system that will help prevent terrorists from entering our country."

"As the Chairman of the House Armed Services Committee, I'm grateful for Congressman Rouzer's support on this critical bill to provide our men and women in uniform with much-needed funding to win the fight against terrorism," said Chairman Mac Thornberry of the House Armed Services Committee.  "The military installations and servicemembers of North Carolina are vital to strengthening and maintaining our national security and the safety of American citizens during this time of great uncertainty."

H.R. 2029 also includes the following provisions:

Prevents the transfer of detainees from Guantanamo Bay to American soil;

Lifts the crude oil export ban which will strengthen our national security interests and add as much as $170 billion annually to our national gross domestic product (GDP);

Secures stability for our farmers through regulatory relief and other helpful measures;

Blocks the EPA's overreach by withholding funding for new or expanded programs, putting its appropriations at 2008 levels;

Prevents the IRS from discriminating against and unfairly targeting non-profit conservative groups;

Prohibits taxpayer dollars to fund abortions;

Prohibits gene editing of human embryos and prohibits funding for the creation and destruction of embryos; and,

Prohibits members of Congress from receiving an automatic increase in pay.

H.R. 2029 passed by a vote of 316-113.  The bill now heads to the Senate for its consideration
That sounds nice, but bullet points #6 and #7 are a wee bit sketchy.   Planned Parenthood, one of the nation's biggest providers of abortion and wholesalers of dead baby parts, was fully funded in the omnibus bill that blew through the House.    Do you REALLY think that not a dime of their federal appropriations will in any way pay for abortion or baby part peddling operations? 
For you folks in the Seventh District, I have a question for you.  If your "representative" is peddling bald-faced lies like this to you, are you truly being represented?
(For what it's worth, David Rouzer DOES have an opponent in the March primary. )