NCGOP staffer at center of state elections complaint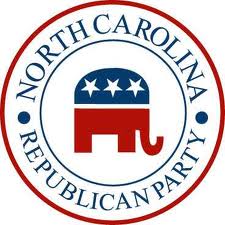 We reported previously on a state elections complaint filed against North Carolina state Rep. Brian Brown (R).  Brown, a House freshman, is locked in a primary contest with Ashley Bleau.   The complaint, filed by Pitt County resident Todd Bennett, raises concerns about Brown's campaign finance reporting — a lack of donor details, questionable descriptions of expenditures, as well as eyebrow-raising "reimbursements" from the campaign treasury to Brown's private business. 
WNCT Channel 9 recently covered the whole episode.  Their story quoted Greg Fornshell — identified as Brown's campaign treasurer — speaking in defense of Brown.
What makes Fornshell interesting is the fact that he is currently identified on the NCGOP web site as an "accounting assistant" for the state Republican Party. (His LinkedIn profile also identifies him as an "accounting and campaign finance assistant at NCGOP.")
How does this work? How is it acceptable for someone to be employed by the state party AND a Republican campaign currently involved in a primary race?  The concerns about Brown revolve around his campaign's accounting practices.  Given Fornshell's dual role, should the state's Republicans be concerned, as well, about the accounting practices at state GOP headquarters?