NCGOP: Davidson County, too?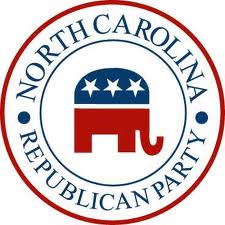 We've posted about the involvement of an NCGOP staffer in a Republican state House member's reelection campaign in Pitt County.  That incumbent is involved in a primary this year.  There might be a similar situation in Davidson County. 
Roger Younts was appointed last year to fill out the unexpired House term of Jerry Dockham, who received a McCrory administration appointment. The appointment process was fraught with controversy that spilled out into the media.  Younts was represented, during the appointment process, by The Red Dome Group — a Charlotte-based political consulting firm.  My sources in Davidson County tell me Red Dome is involved in Younts' primary this year against Sam Watford.
The problem?  NCGOP executive director Todd Poole is a partner in Red Dome.   The firm's web site reports that Poole is taking a "temporary leave of absence" from the firm, and that partner Andy Yates will be running day-to-day operations.  There is no word as to whether Poole is foregoing any financial interest in the firm during his tenure as state GOP executive director.
State party operatives involving themselves in campaigns against Democrats is one thing.  But getting involved with Republican primary campaigns is a whole other ball of wax.