#NCGA: Who is trying to kill new vote fraud investigator positions?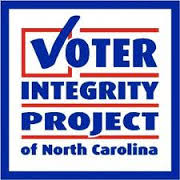 Jay DeLancy, executive director of The Voter Integrity Project, has been a true warrior in the fight to clean up elections in North Carolina.  He's never minced words in pushing his group's agenda in Raleigh.  Now, he's calling SHENANIGANS on one of the latest budget moves on Jones Street:
[W]e recently cheered when the House approved $201,657 for three new investigators at the BOE. They needed to beef up the one-man shop (that Gary Bartlett starved for 20 years) in order to investigate more than 36,000 cases of interstate double voting AND to answer DOJ subpoenas into more than 400 criminal vote fraud referrals BOE made over the past decade. My Legislative sources tell me the original House budget funded five investigators and it was cut to three. Now the Senate is talking of lowering that number to zero??!!  Vote fraud is THE KEY ISSUE in the upcoming DOJ lawsuit over NC's voter ID law. The bad guys are blaming Jim Crow for our state's long needed election law reform, while the good guys blame election fraud. But the bad guys say that vote fraud doesn't exist. If nobody investigates the 36,000 cases already on the agenda, then nobody will prosecute and if nobody prosecutes, then the bad guys will continue screaming, "there is no vote fraud." We pay for a lot of junk in government; but If we continue starving the investigative function at BOE, I wonder how we will ever get open and honest elections.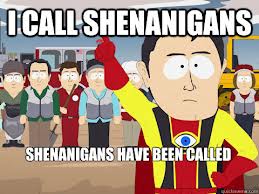 There is a clear need for help in investigating vote fraud allegations.  WHO in the state Senate would be fighting to ZERO out the effort to provide the state board of elections some investigator help?  Hmmm.
Senator Fletcher Hartsell (R-Cabarrus) is a powerful member of the NCGA's upper chamber.  In January 2013, the state  board of elections promised to audit Hartsell's campaign treasury — thanks to some questionable bookkeeping practices and use of campaign money to pay off credit cards.  Nothing has happened on that.  And if the state board of elections doesn't get some investigative help, it's likely nothing ever will happen.