#ncga: Last (political) rites for Jamie Boles?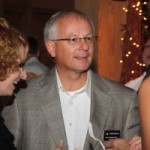 Some well-plugged in observers in this yellow-dog Republican county say state Rep. Jamie Boles (R) is an incumbent who very well can lose his renomination bid in March.
Boles is a well-liked, well-respected funeral home director in Moore County.  He was elected to the House in 2008 — winning a three way primary outright against a troubled incumbent and another candidate.  Boles was celebrated as a local hero then.
Since then, Boles has gotten a lot of passes at the ballot box.  (Mainly due to no one else really wanting the job.)  But this year, something is different.
Retiring county commissioner Nick Picerno — a big, big, big political dog around Moore County — recently went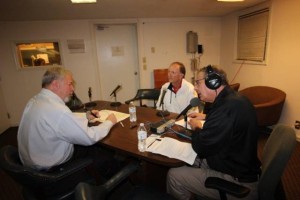 public with his frustrations about the county's legislative delegation. His top concerns? Picerno said the delegation — Reps. Boles and McNeill and senator Tillman — had done little to nothing to combat the state's short-changing of Moore County on education funding.  He also has hit at Boles's promotion of the reopening of Samarkand, which no one local had asked for, and will — according to Picerno — result in a $300,000 unfunded liability for county taxpayers (the cost of supplying an EMS unit to service the facility).
Picerno dropped hints all over the place that he would file either against Tillman or Boles.  Observers saw him as an easy victor in either race.
Instead, Picerno is aggressively promoting the GOP primary candidacy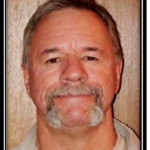 of West End resident and Army Special Forces veteran J.D. Zumwalt against Boles.  Zumwalt and Picerno are making the rounds criticizing Boles on the aforementioned issues as well as Boles's advocacy for several bills in the House that would directly benefit his funeral business.    (Civitas has awarded Boles a rating of 80.8 out of a possible 100 in its most recent conservative effectiveness rankings.  That ranks him 56th out of 120 House members.)
It appears Boles may have been caught off-guard by the primary challenge.   Thanks to so many uncontested races over the years, he has done little fundraising.  A flurry of activity at the end of 2015 — dominated by PAC contributions and cash from fellow funeral directors — left Boles with a year-end total of $8,270.73 on hand.  That amount is offset by $12,000 in loans to the committee by Boles.