#ncga: Rabon, Cobey & GOPe cronies come out of closet for Grange
Raleigh is making it clear who they want to succeed Rick Catlin in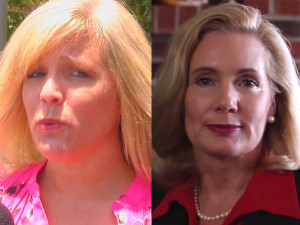 Wilmington-centered house district 20.  Our pal Lady Liberty has managed to get a copy of an invite to a fundraiser for Holly Grange, one of two Republicans seeking the seat.  It reads like a Who's Who of the GOPe and Common Core lobby.
(Grange's opponent, Tammy Covil, is a leading statewide Common Core opponent and current member of the New Hanover County Board of Education.) 
One of the more interesting names on the sponsor list is Senator Bill Rabon (R).  It's awfully interesting to see a member of Jones Street's upper chamber taking sides in a primary for a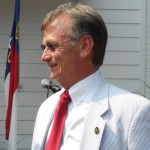 seat in the lower chamber. 
It's also interesting to see Bill Cobey — former congressman, former NCGOP chairman, and current McCrory appointee to the state board of education chairman's slot — billed as a "special guest."  (There is a legendary story about Cobey — during his one term in Congress — regularly getting lost for hours at a time in the US Capitol complex. But, I digress.)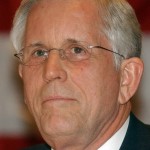 Cobey and Covil served together on the state commission reviewing Common Core.  He and Covil were frequently on opposite sides of the issue. 
The event will be hosted at the home of really rich guy Fred Eshelman.  He dumps a lot of money on GOPe types in Raleigh, and got appointed to the UNC Board of Governors.  He quit that job out of frustration over his perception of not enough spending on the UNC system. 
The event sponsor list also includes Jennifer Harjo (the county's public defender), and local GOPe celebs Parks Griffin and Woody White.  White, currently serving on the county board of commissioners, lost a bitter primary race in 2014 to now-congressman David Rouzer. 
Raleigh and the GOPe are making it clear they want Holly Grange on Jones Street.  Tammy Covil would join the shake-things-up caucus in the House — raising questions, looking out for our interests as opposed to those of the lobbyists.
This is a great example of the length the GOPe is going to shut out and shut down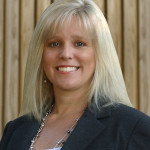 grassroots conservatives.  Tammy Covil would be a reliable, dependable conservative voice in the General Assembly.  But it's clear she's going to need some help. Check her out HERE and HERE and do what you can for her.