Imagine that someone rings your doorbell, announces they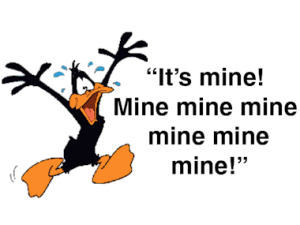 are with Mega-Corporation X, and that they are going to give you Y-amount of dollars for your property.  You aren't interested in moving.  Your home and the surrounding property have been in your family for generations.  Yet, if you dare to protest, Mega-Corp X can simply team up with local pols and bureaucrats, while promising "economic development" and "jobs" and simply run over you and your property via eminent domain.  If government — and / or the big contributors to elected officials — decide that your land is needed, they are going to get it.
We reported a while back about an electrical contractor in Fayetteville that had its offices seized by the city via eminent domain.  The contractor had recently renovated a historic building.  The city got a federal grant to build a "transportation hub" in the vicinity of the contractor's offices.  City leaders decided they needed the contractor's property and executed eminent domain actions.  The contractor lawyered up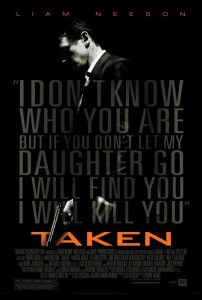 and eventually got tossed some cash.  But HOW SCARY is it that government can come along and decide — out of the blue — that they need your property for one of their schemes? 
A Johnston County farmer and businessman is experiencing something similar:
Trent Lassiter might be marrying into a fairly famous family, engaged to the sister of local country music star Scotty McCreery, but it doesn't appear to have changed who he is. In fact, standing along a country road in front of his pickup truck, it's obvious that while he is a self-made businessman, he's also a proud country boy who loves the small community he calls home.

Situated just outside of Selma, along I-95, it's the only home he's ever known, living and working on land that's been passed down from generation to generation in his family dating back to the 1700's.

"This is where I grew up, this is where I learned how to catch my first fish in that farm pond," Trent says, gesturing in one direction. "I learned how to turn a wrench in that shop," he says pointing in the opposite direction. "I had a dream of building a business, and I was so proud to be able to do it on my family farm," he adds.

And, in the less than three years since he built that business from the ground up, it's already become a popular music venue hosting country acts like Scotty McCreery and Parmalee and serving as a spot for weddings and other events. Fittingly, it's called "The Farm." But, this past week Lassiter learned he's going to lose not only that farm, but all the farmland surrounding it, including his grandfather's old home. It all started with a phone call from his Dad last Thursday.

"My dad said, 'Someone's here from the railroad, you need to come to the house now. I walked in said, 'Hello my name is Trent Lassiter, nice to meet you.' [The stranger] said, 'I'm Cameron Wilson from CSX,' and before he hardly sat down the next words out of his mouth were 'I am here to buy your family farm and your business.'"

The problem is, Lassiter, his father, and many of their neighbors don't want to sell. But, so far it appears that's a decision that's not up to them. That's because CSX has already settled on this land to serve as an intramodal terminal in Johnston County. As CSX explains on its website, The Carolina Connector, as it's being called, "will connect eastern North Carolina directly to CSX's extensive rail network and serve as a major transportation hub in the South."

"We've been working with state officials for more than a year or two to identify the central location [for this]," explains Kristin Seay with CSX. "It's ideal for us given the location between the rail line and I-95, and it's great for the community, as well."

CSX, the county, and state officials have all been touting the job creation that will result from this as one of the many benefits.[…]
*Sniff*.  *Why bother negotiating with landowners when you can simply get your lobbyists to have their bureaucrat and politico buddies bully those landowners into handing it over?*
But – but – but — Job Creation !!!!  Yep.  You can say that.  But the politicians and the bureaucrats said the same thing about The Global TransPark AND The Randy Parton Theatre. 
Leave "job creation" to actual entrepreneurs and risk-takers working within the confines of the market.  Government types — at least over the last eight years — have killed a hell of a lot more jobs than they have, um, "created."
The lack of respect for property owners and their rights is absolutely frightening.  Where is the party of limited government on this?