#NCGA I-77 Toll foe seeks to replace Tillis in NC House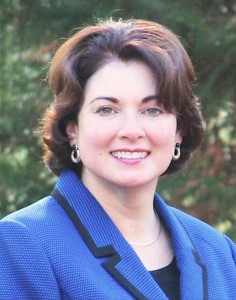 House speaker Thom Tillis has been a leader in the effort to implement a HOT lane / tolling system on Interstate 77 in Mecklenburg County. One of the more outspoken critics of putting tolls on that highway has filed to replace Tillis in the legislature.
Tillis, who has represented Mecklenburg's District 98 since January 2007, is leaving the House to run for the US Senate.  Sharon Hudson, a local activist with TollFreeNC and  the anti-toll road organization Widen I-77, has thrown her hat into the ring to fill Tillis' shoes:
"It was a tough decision, but the right one.   I'm running because I care about the issues and my community. I'm someone who cares more about what my neighbors want than I do about the lobbyists, consultants, and politicians.  After I saw how the same kind of toll roads harmed other communities, I decided to speak out. I watched our leaders getting ready to make a huge mistake —  one that will impact us negatively for generations."
Many may also recognize Hudson's name from her frequent editorial contributions to the Charlotte-based conservative blog PunditHouse. 
Hudson has lived in the Charlotte area most of her life. She is a graduate of UNCC where she majored in English and earned a secondary teaching degree. She has had an active role in Young Republicans, North Mecklenburg Republican Women, and  the Mecklenburg Republican Party.  Hudson has also been a volunteer with many local and regional political campaigns.
Her professional experience includes positions in the chemical, financial services, transportation, education, public relations, and construction industries. Hudson and her husband of 31 years have three grown children.
She was instrumental in helping pass a resolution at the most recent Mecklenburg County Republican Party Convention asking area leaders to explore more viable options for widening I-77.
Hudson also helped spearhead getting two anti-toll road planks added to the North Carolina Republican Party Platform this past June. She points out that she is the only candidate in the three person GOP primary to oppose the installation of high-occupancy toll lanes.