#ncga: How IN-KIND of you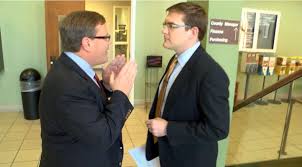 There's a lot of drama percolating in the House GOP caucus over campaign finance reports.  The speaker of the House, Tim Moore, has apparently been caught (1) reimbursing himself for in-kind contributions, (2) paying rent to himself on property he owns, and (3) paying himself to campaign for himself.  Kelly Hastings, a close ally of Moore's who also represents Cleveland County, has apparently been caught paying himself and his wife thousands of dollars out of his campaign fund.
House leadership and the NCGOP — instead of doing some introspection — has decided to lash out Nixon style at the WBTV reporter who initially called attention to Moore.  Some NCGOP partisans have argued that critics should be fair and give details of Democrat campaign expenses.  (Never mind that Democrats have no influence on policy-making on Jones Street. Therefore, they have no influence to sell.) 
i was doing some serious thinking about this whole soap opera, and asked myself: "Self, what if anything, do the North Carolina General Statutes has to say about all of these shenanigans?"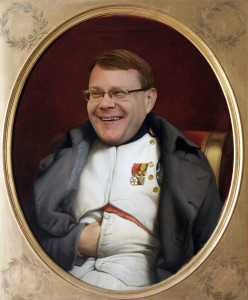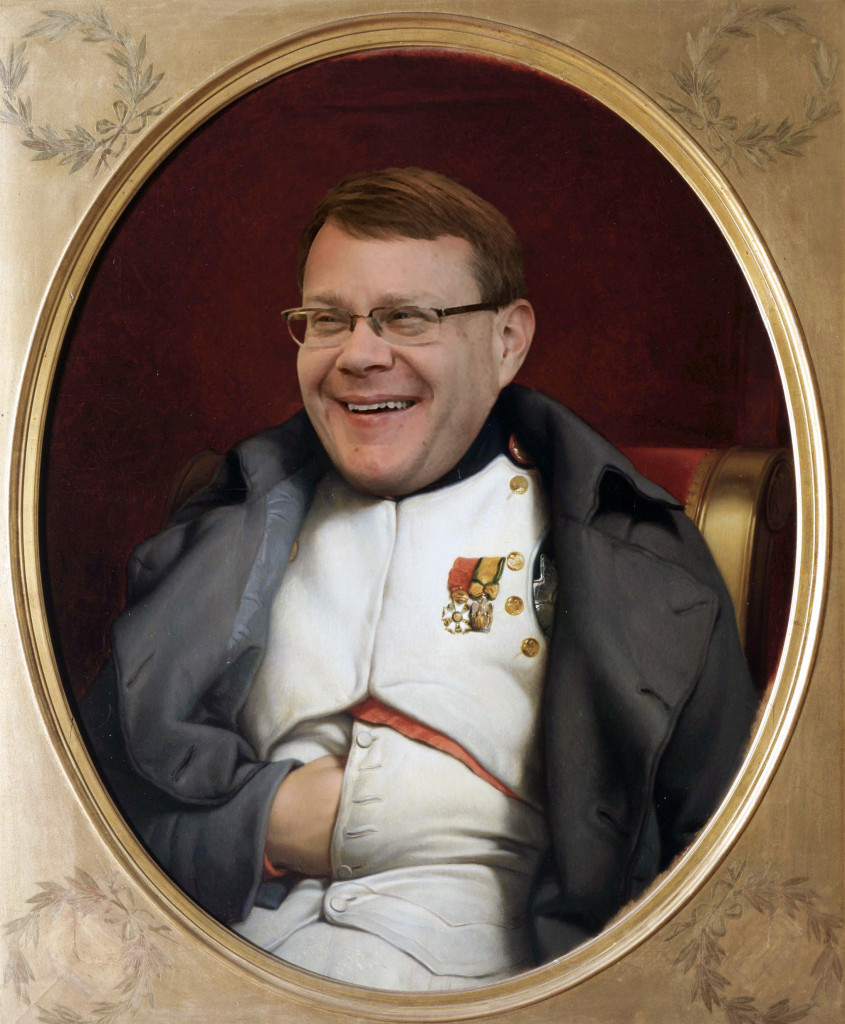 Okay, class. Let's turn in our texts to Chapter 163, article 22a of the statutes.   First, let's look at what they say about in-kind contributions:
[…] An expenditure forgiven by a person or entity to whom it is owed shall be reported as a contribution from that person or entity. These terms include, without limitation, such contributions as labor or personal services, postage, publication of campaign literature or materials, in-kind transfers, loans or use of any supplies, office machinery, vehicles, aircraft, office space, or similar or related services, goods, or personal or real property […]
So, when we talk about in-kind contributions, we're talking about contributions that are not expected to be paid back.  I don't know how you reconcile that with the "reimbursement of in-kind contributions" that appear throughout Moore and Hastings's filings. 
(In the spirit of bi-partisanship, it should be noted that House Minority Leader Larry Hall has also been taking reimbursment for in-kind contributions.) 
Okay. Let's see what is said about the allowed uses of campaign contributions:
[…] (a) A candidate or candidate campaign committee may use contributions only for the following purposes: (1) Expenditures resulting from the campaign for public office by the candidate or candidate's campaign committee. (2) Expenditures resulting from holding public office. (3) Donations to an organization described in section 170(c) of the Internal Revenue Code of 1986 (26 U.S.C. § 170(c)), provided that the candidate or the candidate's spouse, children, parents, brothers, or sisters are not employed by the organization. (4) Contributions to a national, State, or district or county committee of a political party or a caucus of the political party. (5) Contributions to another candidate or candidate's campaign committee. (6) To return all or a portion of a contribution to the contributor. NC General Statutes – Chapter 163 Article 22A 24 (7) Payment of any penalties against the candidate or candidate's campaign committee for violation of this Article imposed by a board of elections or a court of competent jurisdiction. (8) Payment to the Escheat Fund established by Chapter 116B of the General Statutes. (9) Legal expense donation not in excess of four thousand dollars ($4,000) per calendar year to a legal expense fund established pursuant to Article 22M of Chapter 163 of the General Statutes. […]
Speaker Moore has listed payments for "Raleigh rent" in his campaign report.  The last time I checked — Raleigh was NOT in his district.  So, I don't know how that could qualify as a campaign expense.  
(In the spirit of bi-cameralness, it should also be noted that senator Jerry Tillman is paying for a "campaign headquarters" in a Raleigh golf course development.  Also well-outside of HIS district.)
Hastings identifies reimbursements for meals eaten on the way to meet the WCU chancellor.  Western Carolina University is well-outside Hastings's district.  His wife was a recipient of that reimbursement.   I also don't know how you can justify reimbursement for "campaign expenses" in 2015 — NOT an election year. 
Okay, now let's focus on the subject that has Tim Moore and Dallas Woodhouse's undergarments in a wad — credit card usage:
[…] Expenditures. – A list of all expenditures required under G.S. 163-278.8 made by or on behalf of a candidate, political committee, or referendum committee. The statement shall list the name and complete mailing address of each payee, the amount paid, the purpose, and the date such payment was made. The total sum of all expenditures to date shall be plainly exhibited. Forms for required reports shall be prescribed by the Board. In accounting for all expenditures in accordance with G.S. 163-278.8(e) and G.S. 163- 278.8(f), the payee shall be the individual or person to whom the candidate, political committee, or referendum committee is obligated to make the expenditure. If the expenditure is to a financial institution for revolving credit or a reimbursement for a payment to a financial institution for revolving credit, the statement shall also include a specific itemization of the goods and services purchased with the revolving credit. If the obligation is for more than one good or service, the statement shall include a specific itemization of the obligation so as to provide a reasonable understanding of the obligation. […] 
Speaker Moore's report is full of references to "card payment" and "credit card payment".  That's all the detail you get.  You be the judge if that complies with the intent of the statute.