#ncga: BEGGING for an indictment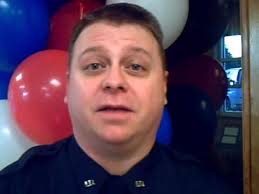 Senator Fletcher Hartsell has been hauled up in front of a grand jury for indictment.   What did he do?  He's accused of  abusing his campaign funds — paying for sports tickets, dry cleaning, hair cuts, family meals, magazine subscriptions, and all kinds of other non-campaign related stuff. 
While ol' Fletch is up on the docket having his ear bent by counsel,  state Rep. Jason Saine is walking around free as a bird.  Despite having NO OPPOSITION WHATSOEVER for the 2016 election cycle,  Saine has spent $164,144.25 from his campaign fund.  What is he spending it all on, you ask?  Here are some highlights: 
6/6    

$1800 for "campaign office rent" (despite having no opponents in the election and therefore no one to campaign against)

3/8 and 5/15:  

payments to Raleigh's Capstone Cleaners for "dry cleaning services"

5/12   $2338.90 to The Apple Store for "ipads for legislative staff" (Never mind that the state already supplies tablets and other computer equipment to legislative staff) 
3/14:  $500 for GOTV reminder calls (Remember, he had NO opponents in this election cycle.) 
6/17: $16 for "inflight internet service"  (Flying home to campaign in Lincolnton?  Against whom?) 
3/28:

$36 for "Metro cards"  (campaigning in DC?) 

3/7-3/24 :  multiple payments for breakfast, lunch AND dinner with "staff"  (The taxpayers aready supply Saine and other legislators with cash for these type of expenses during session)
5/9 payment for airline tickets
3/3 payment to "Big Daddy's" for "lunch with House member"
3/2  $29.52  payment for a "volunteer dinner"  (Volunteers? For what? No one to run against this year.) 
5/16:

Payment to JetBlue for "backup airline ticket"
And, of cours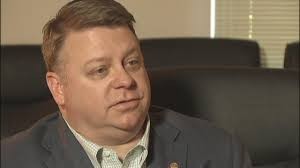 e, let's not forget the previous revelations about the reported $19,000-plus supposedly spent on suits.
It's hard to tell the difference between what Mr. Saine has been doing and what got Senator Hartsell indicted.  WHERE, you ask, is the state board of elections on all this?  Do they actually do anything beyond collect and file these ridiculous reports? 
I am told that Kim Strach, boss lady at the board, has repeatedly told people that the only way to get an investigation rolling is for someone to complain and ask for an investigation.  Okay, then.  I'm complaining AND asking. 
Can someone, in authority, please examine Mr. Saine's reports and explain to me — and the rest of the voting, tax-paying public — HOW Saine's campaign spending is different from what Hartsell has done?   I can't see much of a difference.