NC03: Pouting over a "missed opportunity"
A celebrity member of the NCGOP establishment sent along to us this article from The Weekly Standard —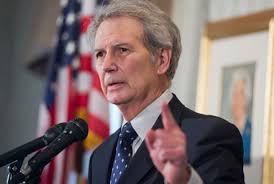 edited by Bill Kristol, who invested heavily in the 2014 primary challenge against Walter Jones — expressing frustration with "missing an opportunity" to finally GET Walter Jones:
Walter Jones of North Carolina is among the House members that Republicans are most eager to defeat. But there's a twist in his case. Jones is a Republican. His critics have their reasons—plenty of good ones, as it turns out. Jones, 72, was a strong backer of the Iraq war until he had a sudden change of heart after attending a local Marine's funeral. He became the most dovish—and one of the most liberal—House Republicans and a fierce opponent of President Bush and Vice President Cheney.[…]
One of the most liberal?  Heritage Action regularly finds him to be one of the most conservative members of the North Carolina delegation.  Right now, he's tied with Mark Meadows (R-NC-11) for that honor, with a score of 87 out of a possible 100.  Jones is ranked as more conservative than Patrick McHenry AND Virginia Foxx, who are BOTH in House leadership.  * But WHO needs FACTS, right? *
He voted for a bill to impeach Bush. He told the Washington Post that Cheney would "likely wind up in hell." He opposed the Bush surge of troops in Iraq that defeated the al Qaeda insurgency. Last week, he voted to withdraw American troops from Iraq and Syria in the fight against ISIS. And along the way, he amassed a long record of not supporting Israel.
Ah.  NOW we get to the real burr under Kristol's saddle.  MORE: 
Jones is a pariah in the House Republican conference. When GOP leaders conduct a "whip" count in preparation for a vote, they no longer bother to check with him. He voted against John Boehner for speaker in 2013 and again this year. And he was stripped of a seat on the House Financial Services Committee.
Really?  They don't check with him?  That's bordering on stupid, incompetent and downright childish.  *How old are we, folks?*
All this is strange considering his district. Covering most of eastern North Carolina, it is one of the most conservative in the country. Camp Lejeune, the Marine base, is in the district. Many military retirees live there. It was known as "Jesse Helms country" during Helms's 30 years in the Senate.
That's funny they cite Helms.  In 1984, the Israel Fan Club crowd came after Helms in his reelection fight with Jim Hunt. (Helms, like Jones, won that fight.)  MORE: 
Yet for all of Jones's apostasy, conservatives have failed to defeat him in the Republican primary. Democrats don't matter. The district is solidly Republican. In 2014, Jones won the primary with a mere 51 percent.

Prospects of ousting him in 2016 looked bright.

Republicans had an impressive candidate in mind, state secretary of transportation Anthony Tata. A West Point graduate, Tata, 55, had a distinguished Army career that included duty in Afghanistan. He retired as a brigadier general in 2009.

Tata appeared ready to take on Jones. Marc Rotterman, a Republican consultant in Raleigh, brought Tata to Washington twice this year to meet with Republican officials, conservative groups, and potential donors. If ever a candidate appeared ready to challenge an incumbent from a position of strength, it was Tata.
Except there were at least two major problems:  Tata is registered Unaffiliated, and does not live anywhere near Jones's district. (Of course, you don't have to live in the district to run there. But it helps.) 
Then Alex Roarty of the National Journal broke the Tata story on June 1. Roarty's piece was headlined "GOP Establishment Readying New Primary Challenge for Dovish Rep. Walter Jones." That was true, but Tata's candidacy was actually hatched in North Carolina with Rotterman playing a leading role.

At this point Governor Pat McCrory stepped in. Political bloggers known as "Jones and Blount" reported that he prevailed on Tata to stay on and help sell $2.85 billion in transportation bonds. Tata agreed, which meant skipping the race against Jones.
Really?  NOBODY— from Jones Street to Main Street —  is impressed with that bond proposal. Not even Zig Ziglar could sell that turkey.  The Tata story hung out there for a few days before Tata put out a release distancing himself from it.  I think it was more like Raleigh putting its collective ear to the ground, and heard the deafening lack of enthusiasm.  MORE: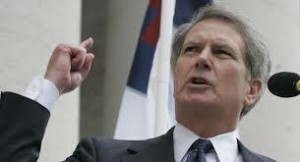 "At the end of the day Tata made the right call," Rotterman said. "There is nothing worse than a reluctant candidate. .??.??. I view this as a missed opportunity for North Carolina and the nation."
Hmmm.  We're expected to hold our noses and swallow every Pat McCrory or Thom Tillis they toss our way.  But that deal is apparently not a two-way street.