NC-08: More fun with Cabarrus Marketing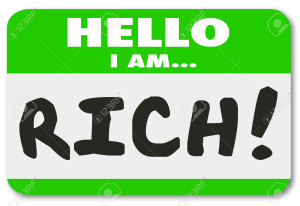 So, now it appears we're stuck with Little Richard — aka "Nee-Nee in a suit and tie" — for two years.  It's time we got to know our new, um, "representative" in Washington.  Ol' Rich ran for office as a "small businessman" in 2012.  *Never mind that he quit his Capitol Hill job one day, filed LLC formation paperwork with Elaine Marshall's office, and then filed for office the next day.  Details, shme-tails.* 
All this "business" activity went down in October 2011.  When he launched his 2012 campaign, Hudson's website said: "    […]"Richard is the owner of Cabarrus Marketing Group, which provides marketing, strategic communications consulting and business development services to small businesses. […] ."
During a debate with his runoff opponent that year, Hudson described the business as " a company he said assists multiple software clients with product implementation.."
We hadn't heard a lot from Little Richard about Cabarrus Marketing until a few days ago, when he said THIS to our local paper here in Moore County:
[…] Hudson moved to Concord in Cabarrus County, just outside Charlotte in 1998. He said he started a political consulting and marketing business called Cabarrus Marketing Group in 2011, which he acknowledges was a way to pay his bills so he could run for Congress.[…] 
Hmm.  Three different stories, and ONE business.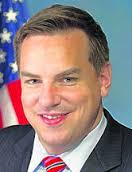 A way to pay bills? Let's look at that.
 On his ethics disclosure form filed in May 2013, Hudson claimed he had earned $30,000 worth of income from Cabarrus Marketing in calendar year 2012.  For a startup in its first year of strategic communications  software implementation political consulting, that's a nice haul. A nice round number.  Especially while campaigning for Congress in high gear for most of the year.   Especially for a startup that got shut down because it couldn't toss the secretary of state a couple hundred dollars.  Especially for a startup, claiming to specialize in marketing, that –– to this day — STILL hasn't finished its website.     A startup with no paper trail supporting the existence of ANY clients or projects that would have explained how Hudson earned that $30,000 salary. 
His ethics form for calendar year 2013 did not even mention Cabarrus Marketing. (In May 2013, Cabarrus Marketing was administratively dissolved by the secretary of state for failing to file an annual report and pay the required fees.) 
Surely TAXES were paid on this income. (Surely?)