NC-07: Roughly 75% of McIntyre campaign $$$ from PACs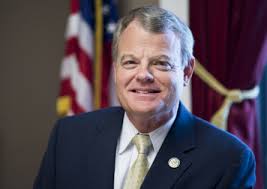 Democrat congressman Mike McIntyre narrowly won reelection in 2012.  He was running in a GOP-majority district with his hometown gerrymandered out.  Barry Obama was on the top of the Democrat ticket.  With a Barry-less ballot, Republicans are counting on a lot less Democrat excitement this time around.
McIntyre has some pretty healthy fundraising numbers through the first three quarters of 2013.  He started off the year with $85,817 on-hand and finished through the end of September with $523,890 on-hand.
During the first three quarters of 2013, McIntyre raised $543,115  – a respectable tally for a congressional campaign.  Of that total, though, $410,448 came from political action committees.  The McIntyre campaign showed expenses of $121,313 for the reporting period.
New Hanover county commissioners Jonathan Barfield, a Democrat, and Woody White, a Republican, are talking about challenging McIntyre in 2014.  Former state senator David Rouzer (R-Johnston), McIntyre's 2012 opponent, is already out there running.