#NCSEN: Lobbyists, professors, lawyers, Vegas & Hollywood types. Oh My!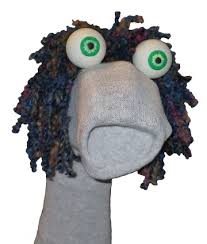 Yep.  That title pretty well sums up most of the folks who forked over cash to US Senator Kay Hagan's campaign war chest.  It's a little hard to track Hagan's campaign money.  She's got at least five different entities raising money on her behalf — The Longleaf Pine PAC, Kay Hagan Senate Victory (KHSV), The Hagan Victory Fund, Hagan for US Senate, and the Hagan Coons Victory Fund.
KHSV is a Democratic Senatorial Campaign Committee (DSCC) operation.  The Hagan Victory Fund and the Hagan Coons Victory Fund are both being run out of the same Washington, DC office building.  ("Coons" is Chris Coons, who was elected by Delaware voters to replace Joe Biden in the US Senate.)  Hagan for US Senate is based in Greensboro, and the Longleaf Pine PAC is Hagan's leadership PAC. 
We found 82 pages in Hagan's finance reports of contributions laundered through something called "ActBlue"  based in Cambridge, MA.  What is ActBlue?:
ActBlue is a United Statespolitical action committee established in June 2004 that enables anyone to raise money on the Internet for the Democratic Party candidates of their choice.

ActBlue has grown quickly to become a major fundraising tool for Democrats, particularly favored by the netroots and left-leaning bloggers.[1] As of November 2013, ActBlue had raised more than $430 million USD for Democratic candidates at various levels of politics, making it the largest single source of funds for Democrats. The organization is open to all registered Democratic campaigns and candidates. [2]
There were also four pages of contributions laundered through a site called "Vote Sane."  The report also featured two pages of contributions washed through something called "Democracy Engine."
In February, March and April, quite a  few Hollywood folks ponied up for our Sock Puppet.  James Brooks of Gracie Films maxed out at $2,600 on march 22.  James Costos of HBO did the same on March 9. Terri Fournier of Paramount Pictures coughed up $1000 for Hagan on March 29. Tim Gunn, of the reality show 'Project Runway', donated $2600 on February 25.
Haim Saban, of Saban Entertainment, gave $2600 to Hagan TWICE on march 13.  Howard Welinsky, a senior VP with Warner Brothers, gave Hagan $1000 on April 10.  Michael Lombardo of HBO donated $2600 on March 4. Jordan Kerner of Kerner Entertainment gave $2600 on March 4.
Barry Karas —  a DC-based 'self-employed" actor best known for his *Emmy-winning* 2004 role on 'Will & Grace" as "Man In Bookstore" — gave $250 in July.
Oh, and the abortion fan club managed to slip our Kay some cash.  Planned Parenthood of The Rocky Mountains president Vicki Cowart gave Hagan $1000 on February 20.  Michael Keegan of People for The American Way donated $500 to Hagan on March 29.  Jill Lafer, of NARAL Pro-Choice NY donated to Hagan: $1000 on January 28, $500 on May 16, and $1000 on September 26. New York Times columnist and author Anna Quindlen gave Hagan $1000 on September 24.
In non-abortion related news, Fred Smith, CEO of FedEx, gave Hagan $2600 TWICE on April 18.  Smith's daughter has worked for Richard Burr. 
Some interesting North Carolina folks show up on Hagan's report. Former Gov. Jim Hunt and First Lady Carolyn Hunt were IDed on Hagan's report, respectively, as 'attorney' and 'farmer.' Mrs. Hunt donated $1600 on July 26.  Mr. Hunt donated $1000 on April 29, and $2600 on July 26.
Douglas Copeland of Greensboro, publisher of The Business Journal, donated $250 to Hagan on February 5.  Jim and Barbara Goodmon, who own WRAL-TV, each gave $2600 to Hagan on March 5.  James McCleskey, director of the NC Governor's Washington office, donated $250 on March 22.  *Pause to check calendar.* Yep. McCrory was governor then. 
And there is quite a preponderance of gaming money from Vegas and California.  Let's see.  Dingy Harry represents Las Vegas — which is right next to Nevada — and has quite an interest in gambling.  It's awfully nice of that nasty old man to take time to help out our sock puppet.