NC-06: It's Walker in a Runaway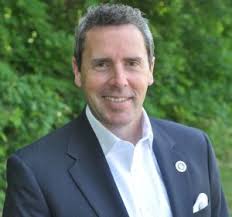 I don't think anybody saw this beatdown coming.  The entire GOP membership of the North Carolina US House delegation (except Walter Jones)  had endorsed Phil Berger, Jr. and had raised money for him.  Howard Coble, the popular retiring incumbent, endorsed Berger, Jr. and campaigned hard for him. Berger, Jr. had significantly out-fundraised opponent Mark Walker. But in the end, Walker ran away with a 60-40 runoff victory.  Walker now  faces Democrat Laura Fjeld in November.
Observers are quick to label Berger, Jr.'s defeat as a slap at his powerful dad.  Sometimes, the apple does fall far from the tree.  I was a big fan of Ronald Reagan.  Not so much of Ron Reagan, Jr.  I was more impressed with George W. Bush than I was with George H.W. Bush.
Here are a few thoughts and insights I've put together as an outside observer, and after talking to some insiders:
The hyper-aggressive tone of the Berger campaign.  It's one thing to personally attack a career politician.  It's another to try to do it to a charismatic, attractive Baptist preacher.  Berger and his team reportedly referred to his opponent, a Greensboro pastor, as a  "deranged, unhinged pathological liar".   Stuff like that doesn't sit well with people when you are talking about an ordained minister.It really made my antenna twitch when I saw state Rep. John Blust (R-Guilford) jump into this race so openly on behalf of Walker.  Blust was a vocal opponent of former House speaker Jim Black and his GOP sidekick Richard Morgan.  (I had the chance to meet Blust during our efforts to unseat Morgan.)  After Morgan was ousted, Blust got married and got real quiet.  His partner-in-hellraising John Rhodes was defeated in a primary. So, Blust was all that was left of the tell-em-like-it-is caucus.

The fact that Blust took this opportunity to emerge so forcefully back onto the political scene told me that there was a serious tidal change going down.

A slap at Coble. Howard Coble had a death-grip on the seat since the early 80s.  He had a moderate voting record, but won the respect and support of the district's voters with his genial personality and effective constituent service.  Being likable is very important to the electorate in this district.  Walker, who has been fighting for this seat longer than anyone else,  had firmly cemented himself in the minds of voters as likeable. In fact, he won 53 percent of the vote in Berger's home county. The hardball tactics of the  Berger campaign hurt their guy's ability to come off as likeable.  Coble also learned a hard lesson that many elder statesmen headed for retirement have had to learn — People love you as long as you are in a position to do something for them.  Once they get a whiff of the fact that you're leaving, an awful lot of folks develop amnesia.

Walker:  A liberal?  This was the toughest one for me to swallow.  Yes, I agree that he made some amateurish mistakes in the campaign.  He hasn't run for office before.  That was to be expected.  But the guy has deep roots in Conservatives for Guilford County (C4GC) and had those folks working hard for him.  C4GC is not exactly a hotbed of big government establishment-ism.
The sheriffs.  It really threw up some red flags for me when I saw that the sheriffs from Berger's judicial district (he is the Rockingham County DA) went with Walker.  Something is wrong when the top cops in a prosecutor's area aren't standing with him.  Those guys are all supposed to be working as a team.
Son could learn from Dad.  While Junior went hardball in his congressional race, Sr. has taken the more private, diplomatic route with his and his chamber's spat with Gov. McCrory.  Berger, Sr. has repeatedly said he will not fight things out in the media, and that he prefers talking directly to people. I don't see this affecting Sr.'s political career in a significant way.  
Well, the preacher is now in the state and national spotlight.  In an era where Republicans are starving for genuine conservative leadership that actually listens to and represents the grassroots, let's hope Mark Walker is FOR REAL.