#NC-03: John Boehner backs Scott Dacey
That's what the folks at Bloomberg say: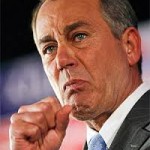 Add former Speaker John Boehner to the list of Washington names piling on against Rep. Walter Jones.

Jones (R-N.C.) is being challenged in next week's primary election.

Boehner's political action committee, The Freedom Project, sent a $1,500 contribution April 27 to Scott Dacey, a county commissioner and lobbyist seeking to unseat Jones.

The Freedom Project's "purpose is to keep and expand a conservative majority in the U.S. House," John Criscuolo, the group's executive director and a longtime Boehner aide, said in an e-mail to Bloomberg Government. "Scott Dacey is our best shot in this district to help ensure that goal is achieved."

Jones's party-bucking behavior includes voting against Boehner for speaker in 2013 and 2015. […]

Dacey disclosed the donation in an April 30 report to the Federal Election Commission. Other current and former House Republicans have donated to his campaign. There's no Democrat seeking North Carolina's 3rd, which gave Donald Trump about 60 percent of the vote in the 2016 presidential election.

Boehner resigned from Congress in October 2015.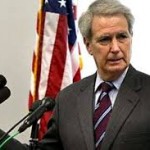 This is simply the principal of payback — against Jones and FOR Dacey. Jones was a prominent critic of Boehner throughout his reign over the US House.   Dacey, an Indian casino lobbyist, has been documented as a donor to the Boehner for Speaker campaign fund.