NC-02: Souped-up, well-prepped Clay Aiken takes to the airwaves in Moore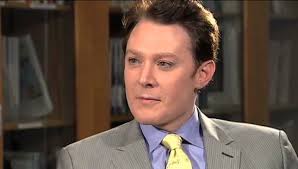 Mr. American Idol got a rather warm welcome this morning in conservative Moore County on  WEEB radio's morning show. Steve Leader's show is a must-visit destination for any politico seeking votes from bright-red Moore County.  Steve and news director Al Mangum put the Democrat nominee for the 2nd congressional district under the microscope.
"Actions taken or not taken in the line of duty are fair game for criticism," Clay Aiken told the hosts. "I am not going to get into talking about someone's personal life.  I don't think anyone is all that interested in that kind of thing."
The Democrat was critical of incumbent Republican Renee Ellmers' lack of success in blocking the move of an airwing from Fort Bragg to Arkansas.
"She was late introducing the amendment to the defense bill that would have stopped the move," Aiken told his hosts. "Something that important to this district and its economy  — I would have been right on top of that. […] It's beyond me how anyone could say it's more fiscally responsible to fly those planes in from Arkansas when we need them.  If you're going to have the home of the Army Airborne, you need to have some way for them to get airborne."
The hosts asked Aiken how he would balance the conservative nature of this district with the pressures in DC to b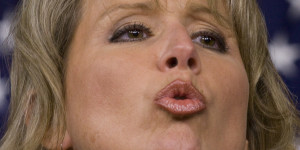 e loyal to his party.
"I don't work for the Democrat Party," Aiken said. "I work for the people of North Carolina, of this district. […]  I think Renee has forgotten that. I think she has paid much more attention to her party leaders in Washington than she has to the people back home."
The hosts suggested that Aiken might be threatened by party leaders with bad committee assignments and a seat in the very back of the chamber.
"I wish them luck with that," Aiken said. "People who know me know that no one has had much success in making me keep my mouth shut."
Some other highlights / insights:
Likeability:  Listening to this interview, it's hard not to like Aiken as a person.  (It's actually pretty easy to dislike Renee Ellmers personally.) He has some good ideas about accessibility to constituents and placing the home folks ahead of party leadership.  (I know. A lot of people say that while they're running.) 
Tempered. That is a word the Democrat used quite a bit to describe his stance on many issues.  Aiken made his name as a singer, but it sounds like he will master "tap-dancing" and tightrope walking by the time the campaign is done.  It's clear he and his advisors recognize that they are trying to win in a very, very conservative district.  
Gun Control. Aiken took middle-ground positions on issues like gun control, where he poo-pooed a lot of gun control legislation — but held out for some way to keep guns out of the hands of the mentally ill and criminal classes.
Social Programs and Welfare. Aiken advocated for more ways to "incentivize" people to work rather than wait for a government check.  He cited the earned income tax credit — in its Reagan era form – as a great idea that needs to come back.
Military Intervention.  The Democrat was asked about the current situations in Iraq and Syria.  "We have the best prepared, best trained military in the world.  I don't like the idea of sending them around the world in harm's way like they're toy soldiers."
ObamaCare.  Aiken says he sees a lot of problems with the law that need to be "fixed," but balked at the idea of a repeal.  He cited the example of a Sanford businessman struggling to adhere to the requirements of ObamaCare:  "If we had put aside all of those repeal votes, and instead focused on fixing that law, this man and people like him would probably be in a lot better shape."
Amnesty.  Aiken seemed to be to the right of Ellmers on this issue.  He cited securing the southern border as the top priority. Aiken made a comparison to the 1986 effort at amnesty: "If we don't take this seriously now, we'll be dealing with this again in 20 or 30 years."    But the candidate balked at the idea of deporting ALL illegals currently in the country — citing the "expense."
Listen to the man for yourself by clicking on the link at the top of this article.  Aiken and Ellmers face the voters in November.