Monkey Business Report: Super-Secret CharMeck TAX INCREASE meeting ?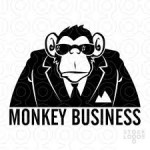 Mecklenburg County commissioners are floating the idea of a property tax increase to help fund pay increases for Charlotte-Mecklenburg Schools (CMS) teachers.   Emails we obtained appear to indicate that (1) a group of commissioners, county employees, and school board members are planning a secret meeting to formulate a tax increase game plan, and (2) county commissioner Matthew Ridenhour — in this email to county board chairman Trevor Fuller — is not too happy about it :
[…] I understand that on Wednesday afternoon there will be a meeting with you, Dumont Clarke, Dena Diorio, Heath Morrison, Tim Morgan, and Mary McCray. This meeting will be discussing the Memorandum of Understanding between the County and CMS, in regards to the increased sales tax revenue, should the referendum pass in November.

Given the subject matter of the meeting, the allocation of tens of millions of taxpayer dollars, I had hoped to sit in on this meeting so I could be fully aware of what was being discussed. At some point we will have to vote on the MOU, and I would like to be well-informed before voting on such an important issue. I was quite surprised to learn that I am not allowed to attend the meeting, nor are any other Commissioners allowed to attend.

As you called this meeting, I would like to request that the Clerk attend the meeting to take the minutes, and that these minutes be provided to the full Board. Please let me know if you are agreeable to this.[…]
For those of you not familiar with local politics in Mecklenburg:  Trevor Fuller is chairman of the county board of commissioners, Dumont Clarke is a county commissioner, Dena Diorio is the county manager, Heath Morrison is the county schools superintendent, Tim Morgan is a member of the CMS board, as is Mary McCray. 
County Commissioner Bill James — also, apparently not invited to this powwow — also threw in his two cents :
Matt –

Thanks for the heads up about the meeting.  Secret meetings to talk about how to divvy up a tax increase or how to plot to present it to the public are unseemly and diminish the Board as a whole. I hope that those planning this cabal thing again about the wisdom of having such a meeting.

With a personnel matter there was the information of a potential employee to protect. This meeting sounds like a secret planning meeting to figure out how to present the sales tax proposal to the media/public without them knowing about the details in advance. If the Democrats want to do that they should just go somewhere else other than the government center to hatch their plans. They certainly shouldn't involve the County Manager and sup.

Attached are excerpts of two board policies. The first entitled 'Consideration of Charlotte-Mecklenburg School Board issues' was adopted May 7, 1990. I don't recall it was ever repealed.

That policy (page 95) requires that if a BOCC policy is decision is required (e.g. how to allocate sales taxes on a proposed tax increase), 'the matter and all background information will be submitted to the [BOCC] at a regular/special meeting ONLY AFTER it has been discussed and approved by the Charlotte-Mecklenburg School Board". The object is to require that the School board REQUEST specific items from us and then the full board discuss them. Having the Democrats on the School board meet in secret with the Democrats on the County Commission and hatch a plan with the County Manager and Sup isn't the process the board policy endorses.

The second policy says 'the following meetings shall also be open to the public and any persons is entitled to attend such meetings'. Then it lists 'meetings among the Chairman and Vice-Chairman of the Board AND another party'.

Section IV of this policy says that 'any county official who plans to participate in such a meeting shall be responsible for notifying the County [PS&I]'

Whether these policies still exist I don't know but they existed under the Republicans to prevent this exact sort of activity.

Recently, the media sniffed out the secret plan to put the sales tax on the ballot and disclosed it.  Now, there is another secret meeting to either (a) work up a plan to market it to taxpayers (using government resources which is against state law by the way), and/or (b) to work up a funding formula for the tax increase that should be debated and discussed in the open.

I would point out that government resources of ANY kind can't be used to promote or support a ballot initiative. Ultimately, what is the reason for meeting with CMS and the various managers but to coordinate ballot support in violation of state law.  Specifically, this includes e-mails via government servers, PTA lists maintained by schools, CMS copiers, employee time and efforts.

Bill
For your reading pleasure, HERE are the two board policies James cites.    We are smelling so much monkey business here that it is climbing The Empire State building and swatting airplanes.