McCrory on right track re: amnesty. (Now, about those GOPers in Congress ..)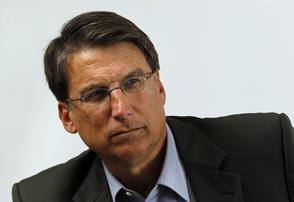 We've had our issues with a lot of decisions made by this governor.  But we do have to give him kudos for his positions on illegal immigration.  In 2013, he resisted General Assembly efforts (led by Thom Tillis)  to water down e-verify citizenship requirements for the state's employers.
Gov. Pat has made another wise move on the amnesty front by joining a 17-state coalition  (led by Texas) challenging Barry's executive order:
[…] McCrory's press office issued a statement Wednesday announcing the legal challenge.

"The president has exceeded the balance of power provisions clearly laid out in the U.S. Constitution and his unilateral expansion of power must be challenged," McCrory said. "In North Carolina, the 10th most populous state, the president's actions are likely to put more financial strain on our state's government services."

The Obama administration has contended that prosecutorial discretion gives the president the power to take the action he took on Nov. 20. Obama has said what he did was no different from actions taken by other presidents.

"This lawsuit is not about immigration," officials from the 17-state coalition noted in their court filing on Wednesday. "It is about the rule of law, presidential power and the structural limits of the U.S. Constitution."

In addition to Texas, other states taking part in the challenge include Alabama, Georgia, Idaho, Indiana, Kansas, Louisiana, Montana, Nebraska, South Carolina, South Dakota, Utah, West Virginia and Wisconsin.

McCrory was one of four governors who sued. The others were from Mississippi, Maine and Idaho.[…]
Meanwhile, Republican leaders on Capitol Hill are ready to tie the hands of the incoming GOP majority on amnesty: 
The White House isn't ruling out the House Republicans' government funding plan, removing a potential barrier to resolving a fight over funding the government before it runs out of money in eight days.
Anyone else get worried when Barry and his crew are jonesing over a GOP proposal?  MORE: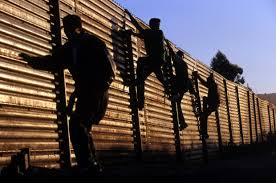 Speaker John Boehner wants a deal to keep most of the government going through September 2015 and the Department of Homeland Security for a shorter amount of time, a concession to appease conservatives who are angry with Barack Obama over his recent immigration actions.

Republican leaders on Wednesday also considered changes that would mollify conservatives further, like setting Homeland Security funding to expire in mid February instead of March.
But Boehner may still need the help of Democrats to get his plan across the finish line, making the White House's current position a positive sign that he could get his package through the House.
The Obama administration wants full funding of the entire government through September, a position White House press secretary Josh Earnest detailed this week. But privately, administration officials view the House proposal as a fallback — as long as Republicans don't insert legislative language known as riders that restrict Obama's ability to implement the immigration plan.
"I didn't walk out here with a veto threat," Earnest said at the White House briefing Wednesday. "But we've been pretty clear on what Congress should do and that is to pass a full-year budget for the full federal government."
Since Boehner may need to rely on Democrats to pass his plan, White House officials hope they can use that as leverage to demand full funding of the government. But some top Hill Democrats, like Senate Majority Leader Harry Reid of Nevada and House Minority Whip Steny Hoyer of Maryland, have already signaled that they could back the House Republican proposal.
Democratic votes will be crucial to avoid a government shutdown, and the absence of strong White House opposition to the spending package could help bring his party along. House Minority Leader Nancy Pelosi (D-Calif.) has not announced whether she'll urge her membership to vote against the package, which is likely to be unveiled early next week. If the Senate doesn't like what the House passes, it could pass either a short-term government funding bill or a full-year funding bill, which could put Boehner in a tough spot.
The White House's calculus could change. For example, House and Senate appropriators are reviewing dozens of legislative riders that will end up in the so-called omnibus. If any of those provisions drag the bill to the right, the White House could end up issuing a veto threat. Senior congressional leadership aides say that appropriators are working hard to get a bill that could pass both chambers and garner Obama's signature.
Right now, the House will also pass a bill to try to stop Obama's executive actions, but it will be ignored by the Senate. The GOP leadership was whipping support for that measure on the House floor Wednesday afternoon.[…]
Meanwhile, Sen. Ted Cruz (R-Texas) rallied with other congressional conservatives Wednesday, pushing for Capitol Hill to fully defund Obama's executive action. Senate Democrats would vote down any legislation that limits Obama's authority.
202-224-3121 or 202-225-3121.  You know what to do.  #DefundObamasamnesty