National defense bill loaded with non-military pork (like Renee's museum)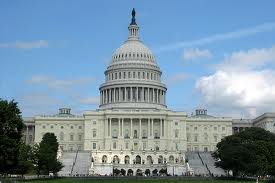 The US House is loading up a defense authorization bill with so much non-defense related pork that even The Washington Post is appalled:
A sweeping $521 billion package that authorizes the military to expand operations against the Islamic State and provides billions for the upgrade of military equipment hit a snag on Tuesday over something that has nothing to do with the military.

Tucked inside the bill's more than 1,600 pages is language creating six national parks, expanding nine others and establishing a bipartisan commission to explore building a national women's history museum.[…]
You might remember said museum.  Renee Ellmers has been the primary advocate for this project. She's boasted about it on her web site, and we've talked about it.   Speaker John Boehner thinks the bill is great as-is, while some Senate conservatives are calling for the non-military nonsense to be yanked:
[…]But some GOP lawmakers warned Tuesday that they will use any available procedural tools to slow the bill's eventual passage.

"A bill that defines the needs of our nation's defense is hardly the proper place to trample on private property rights," Sen. Tom Coburn (R-Okla.), a longtime opponent of what he views as excessive federal spending, wrote in a letter to GOP leaders that was released Tuesday.

Sen. Ted Cruz (R-Tex.) said that adding the land changes to the bill is "a disservice to members of the Armed Forces."[…]
This is a neat legislative trick that gets pulled all the time — even in the North Carolina House.  Vote against the pork, and you vote against giving the military what they need.  Vote against the pork, you kill the project you told the voters you were going to get.
ObamaCare is killing the economy and putting a strain on already stretched family budgets.  Our southern border is being overrun.  We just reached $18 TRILLION in debt as a nation.  And these scoundrels are perpetrating stuff like this.