Key pundit: Path to GOP majority in US Senate runs through Tar Heel State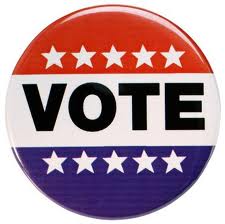 New York Times blogger Nate Silver has been pretty doggone prescient in recent years with his election prognostications.  He has an interesting observation regarding the 2014 battle for control of the US Senate:
North Carolina is the closest thing to the tipping point state in the Senate battle. If Republicans avoid losing any of their own seats (other than New Jersey), and win the races that favor them in Montana, West Virginia and South Dakota and the tossup races in Louisiana and Arkansas, then North Carolina would represent their best option to go from a 50-50 tie to a 51-49 Senate majority. Republicans have also not yet identified a top-tier challenger in North Carolina. But the approval ratings of the Democratic incumbent, Kay Hagan, are no better than break-even, which means that a merely decent Republican nominee could make the race very competitive. Although North Carolina is increasingly purple in presidential election years, the coalition of African-Americans and college-aged voters that Democrats depend upon to win races in the state is less likely to turn out for midterm elections.
Public Policy Polling — a leftist consulting firm based in Durham — has some new data regarding the upcoming race, the incumbent, and all of the possible GOP challengers.  PPP found that — during the last month — Hagan has added about FIVE POINTS to her tally, while many of her potential challengers have held firm.  A month ago, PPP found that Cary physician Greg Brannon and state Senate president pro tem Phil Berger each polled  40 percent to Hagan's 44 percent. Berger is still mulling whether to jump in the race.  Brannon has already announced.  State House speaker Thom Tillis is still polling a close third behind Berger and Brannon.  Charlotte pastor Mark Harris, who has established an exploratory committee looking into the race,  shows up in seventh place in head-to-head matches with Hagan (behind Berger, Brannon, Tillis,Congresswoman Virginia Foxx, Congresswoman Renee Ellmers, and former ambassador Jim Cain).
Name ID appears to be a key factor in this race.  North Carolinians have had five years to get to know Kay Hagan.  According to the poll,  she's got 43 percent approval (with 12 percent of respondents not sure about her).    Renee Ellmers is in her third year as a Member of Congress, but she has a 12 percent favorable rating with 62 percent of respondents unsure about her.  Phil Berger — who has been the top dog in the state Senate for three years now — has 11 percent favorability with 58 percent undecided.  Speaker Tillis has a 12 percent favorable rating with 56 percent of respondents unsure.  Greg Brannon — one of only three in the field who has never been elected to anything — has a 7 percent favorability rating with 72 percent unsure.
PPP's findings tend to corroborate Silver's assessment.  People appear to be looking for a viable alternative to Hagan.  They don't really know much about the choices being bandied about.  It's up to the folks who want to replace Hagan to educate the voters about who they are and what they stand for.  But they've got time — a little under a year until the primary.