Green corruption / socialism infesting NC Young Republicans
Some of the youngest members of our ranks appear to be getting exploited and corrupted by some of our party's more senior establishment figures.  We worked so hard to make conservatism synonymous with the GOP.  Lately, it's become pretty clear that we need to clearly differentiate between the two terms.
We've previously told you about Catherine Whiteford, chairman of the North Carolina Federation of Young Republicans.  She's tried really hard to get elected to the North Carolina House — in both Wake and Cabarrus counties — while ON the NCGOP payroll.  (Her attacks in the Cabarrus primary on the eventual GOP nominee helped  give Dems one of their first big wins in the county in ages.) Whiteford has spoken passionately about bringing more LGBTQAI++++ influence into the NCGOP ranks. She joined with "Black Lives Matter" to protest at the NCGOP HQ in Raleigh.  Whiteford said we need to work closer with Democrats like Grier Martin.  She's spoken passionately about bringing more "progressives" into the NC Republican Party.  Perhaps that explains the rise of Jacob Abel in the NCFYR ranks.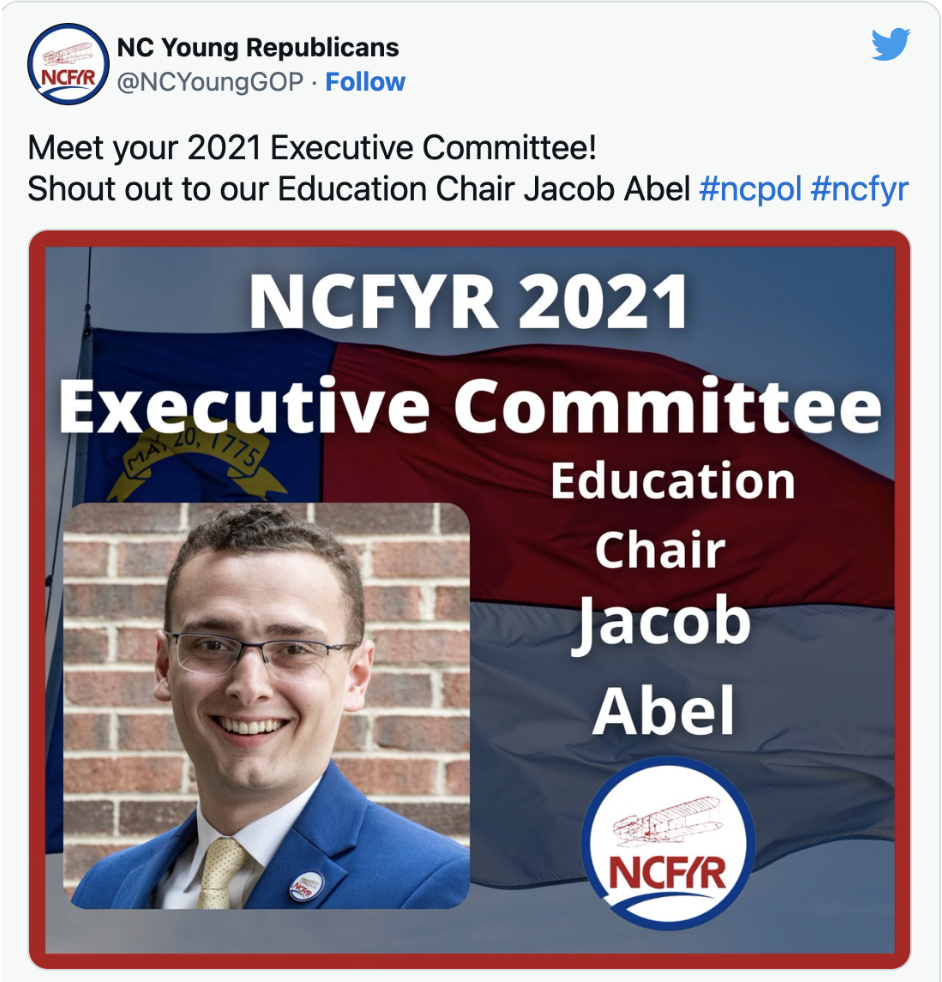 According to the NCFYR website, Abel currently sits as an appointed member of the group's executive committee, and also chairs the group's "Education Committee."
In 2020, Abel announced to Scientific American that he is a proud "climate activist" who would either (a) write-in a vote for president or (b) abstain from voting for president.  As you know, Donald Trump lost a close race that year to Joe Biden. 
Abe also bills himself as a spokesman for republicEN. — which bills itself as "Home of The Ecoright."
And here he is being hailed for his participation in the UN Youth Climate Summit: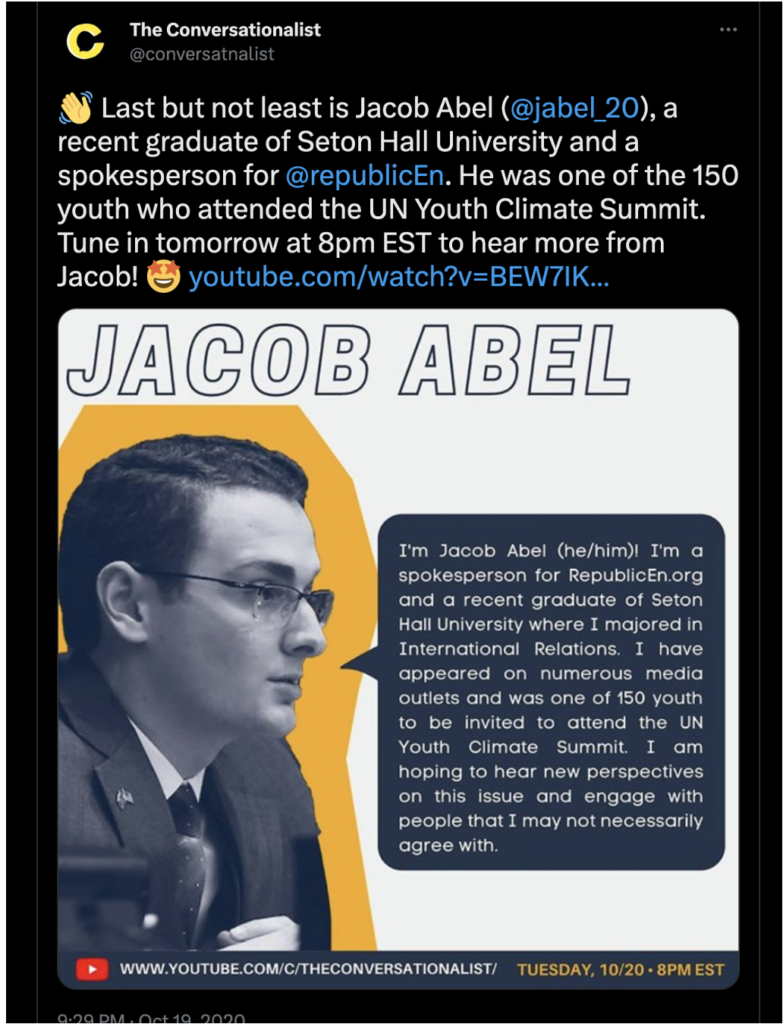 As you can see, he is into the whole citing-of-pronouns thing. 
Here's our Young Republican making the case FOR a carbon tax.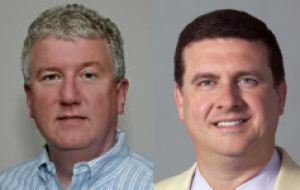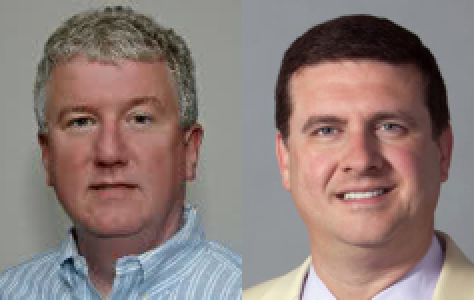 Dee Stewart and Paul Shumaker have got to be SO PROUD of their "offspring."
By the way, Abel is reportedly planning to succeed Madame Whiteford as chairman of the NC Federation of Young Republicans.
But so is THIS GUY: